Watching TV is a fun way to pick up a new language. While English learners probably have it easier than anyone else due to the massive popularity of shows like The Simpsons and The Game of Thrones, there's no reason Finnish learners need to miss out! Some of the best Finnish TV series can be streamed online, and whether you're into romantic comedies or police dramas, you're sure to find something interesting to watch in our Finnish TV guide.
Table of Contents
1. How to Improve Your Finnish by Watching TV Shows
While nothing is as effective as one-on-one lessons with an experienced Finnish teacher when it comes to learning the language, watching Finnish TV series is a really fun and accessible way to give your studies a real boost. Watching Finnish shows supports your learning by allowing you to get your head around pronunciation, familiarizing you with common sentence patterns, reinforcing key phrases you've learned, and expanding your vocabulary as if by magic.
Advanced Finnish learners can completely immerse themselves in the language by watching shows with (or without) Finnish subtitles, while intermediate learners might want to focus first on Finnish TV shows with English subtitles.
Beginners, of course, can also benefit from watching Finnish TV online, but we recommend that you also hone your listening and comprehension skills by watching our fun videos on FinnishPod101's YouTube channel and listening to our series of audio blogs!
2. Where to Find Great Finnish TV Shows to Watch
Netflix: See which Finnish TV series on Netflix are available in your location by typing "Finnish TV shows" into the search box.
Prime Video: You can also find Finnish TV shows online using Prime Video by selecting "TV Shows" in categories, then typing "Finnish" into the search box.
Yle Areena: It's possible to stream many Finnish TV shows even outside of Finland on Yle Areena. Find something to watch by selecting ohjelmat ("programs" ) and choosing katsottavissa ulkomailla ("can be watched abroad" ).
YouTube: To find Finnish shows to watch on YouTube, try typing suomeksi ("in Finnish" ) in the search box. YouTube is a good place to go for Finnish kids' shows in particular, so type in lastenohjelmia ("children's programs" ) when you feel like something light and simple to watch!
3. Top Finnish Comedy Shows
Finns really love their comedy, and you're sure to love Finnish comedy too—so get ready to laugh and learn a bunch of new Finnish words at the same time!
1- Luottomies (Wingman)
Wingman is a Finnish comedy TV show about two neighbors whose bad decisions lead them from one catastrophe to another. The show stars Kari Ketonen as the disaster-magnet Juhis, and Antti Luusuaniemi as his neighbor Tommi whose boring and stable life is turned upside-down when Juhis moves next door.
This awkwardly funny TV show, considered one of the more popular Finnish TV shows, has gained recognition outside of Finland, too. In 2019, Season 2 of Wingman was nominated for an International Emmy Award in New York in the Short-Form Series category.
Each episode is only about ten minutes long, which makes this the perfect series to dip into, even if you have very little time! The series is also available with English subtitles, which will be a great help to beginners and intermediate learners.
Vocabulary:
naapuri ("neighbor" )
asunto ("apartment" )
syntymäpäivä ("birthday" )
Stream both seasons of Wingman on Yle Areena.
2- Donna
Also known as Blind Donna, this Finnish romantic comedy-drama is groundbreaking in many ways.
Starring Finnish-Russian actress Alina Tomnikov in the titular role, the show begins with Donna (who is blind) realizing that her partner of eight years has left her. But rather than give into despair, she decides that the time has come for her to find true love—and she isn't about to let her disability stop her from getting what she wants. Donna goes to nightclubs and tries Tinder, and her best friend Mira (Essi Hellen) tries to help, though her attempts are usually anything but helpful!
This uplifting and stereotype-smashing TV series was awarded the MIPCOM Diversity TV Excellence Award for Representation of Disability in Cannes, and was screened at the Berlin International Film Festival.
Vocabulary:
sokea ("blind" )
rakkaus ("love" )
Se Oikea ("Mr. or Mrs. Right" )
Stream Donna on Yle Areena.
3- Kimmo
Kimmo is another Finnish comedy series featuring a main character that ends up in all sorts of disastrous situations!
Kimmo Hietala (Jussi Vatanen) is thirty years old and doesn't really know what to do with himself. He's not interested in working, but struggles to pay his rent and is forced by the job center to take on a telemarketing job. However, there are unexpected consequences, as Kimmo ends up falling in love with Ulla (Pamela Tola / Malla Malmivaara), a bored mother looking for mental stimulation by starting a new job.
This show features several well-known Finnish actors, including Kari Hietalahti and Mikko Leppilampi, and has been awarded two Kultainen Venla Finnish TV awards.
Vocabulary:
työpaikka ("position," "job," "workplace" )
työvoimatoimisto ("job center" )
puhelinmyyjä ("telemarketer" )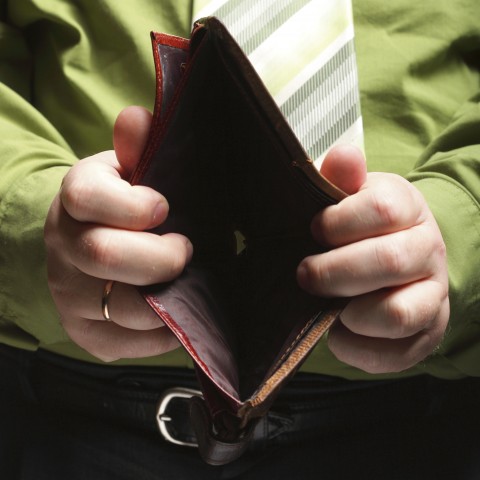 Stream all three seasons of Kimmo on Yle Areena.
4. Top Finnish Crime Shows
With addictive storytelling and nail-biting cliffhangers, binge-watching Finnish police TV shows and Nordic Noir is the perfect way to combine entertainment with language-learning!
1- Roba
Roba follows the lives of a group of Helsinki Police Department officers. Their differing opinions and ideals cause difficulties and complicate the unit's efforts to work together effectively.
The name of the show refers to a police station that used to be on Pieni Roobertinkatu or "Roba" (a street in Helsinki). In 2012 (the year the first season aired in Finland), the station was closed.
Many well-known Finnish actors, such as Kari Hietalahti and Tiina Lymi, feature in this drama series.
Vocabulary:
poliisiasema ("police station" )
konstaapeli ("constable," "police officer" )
todistaja ("witness" )
Stream the first three seasons of Roba on Prime Video.
2- Sorjonen (Bordertown)
The Finnish TV show Bordertown has been called Finland's first Nordic Noir production. The series follows detective inspector Kari Sorjonen (Ville Virtanen), who solves crimes as the leader of the Serious Crime Unit (SECRI) in the eastern lakeside town of Lappeenranta near the Russian border.
There is also additional drama and tension in Sorjonen's life as his wife is recovering from brain cancer.
Vocabulary:
rikos ("crime" )
syöpä ("cancer" )
Venäjä ("Russia" )
Stream the first two seasons of the Finnish series Bordertown on Netflix. The show can be streamed with English subtitles.
3- Karppi (Deadwind)
The Finnish TV series Deadwind is a briskly paced and addictive Finnish detective series.
Sofia Karppi (Pihla Viitala) is a homicide detective returning to work at the Helsinki Police Department after her husband's recent death. Aided by her new work partner, a rookie detective named Sakari Nurmi (Lauri Tiikanen), Karppi juggles crime-solving, grief, and single parenting. In Season 1, what first appears to be a random killing of a middle-aged woman turns out to be something far more complicated and chilling.
The series was well-received in Finland and has been compared to other Nordic Noir hits The Killing and The Bridge.
Vocabulary:
murha ("murder" )
leski ("widow" )
yksinhuoltaja ("single parent" )
Stream the first season of Deadwind on Netflix. The show is available with English subtitles.
5. Top Finnish TV Shows for Kids, Teens, and the Young at Heart
There are plenty of fun Finnish series for younger learners to watch—though there's no reason why older viewers can't enjoy them too!
1- Muumilaakso (Moominvalley)
Tove Jansson's beloved Moomin characters are the reason many people first become interested in Finland! Jansson's characters have been brought to life once again in a visually-stunning modern animated series, with each episode inspired by an original Moomin story.
The Finnish-British production of Moominvalley premiered early in 2019. The series is available in four different languages, which are Finnish, Swedish, English, and Japanese. The Finnish voice cast includes Joonas Nordman as Moomintroll, Satu Silvo as Moominmamma, and Ville Haapasalo as Moominpappa.
The budget of Moominvalley exceeded 20 million euros, which makes this not only one of the best Finnish children's TV shows, but also the most expensive Finnish television production ever!
Vocabulary:
lohikäärme ("dragon" )
tulva ("flood" )
viidakko ("jungle" )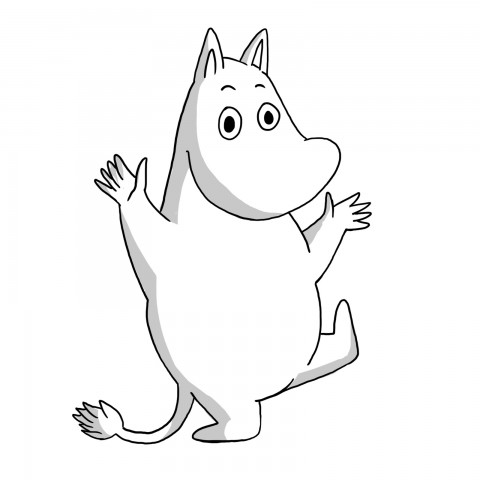 Moominvalley is available in Finnish on Yle Areena—though unfortunately, at the moment, you need to be in Finland to stream it!
2- Ihan sama
Ihan sama ( which literally means "the same" and can also be translated as "whatever" ) is an adventurous Finnish TV series designed for viewers over ten years of age. The story focuses on two kids from very different backgrounds: Kasper (Nuutti Konttinen), a star in the making, is trapped in an elite school, while Iida (Vilma Sippola) is a lonely girl abandoned by her parents.
Kasper has seen Iida in his dreams and is shocked to find out that she is actually real. The two become unlikely friends and embark on an adventure together. The series consists of six half-an-hour episodes and shines a light on themes such as forgiveness and the dark side of success.
Vocabulary:
uni ("dream" )
karata ("to run away" )
mysteeri ("mystery" )
Stream Ihan sama on Yle Areena.
3- Justimus esittää: Duo (Justimus Presents: Duo)
Duo is a lively comedy about two awkward teenagers, Samu (Juho Nummela) and Joona (Joose Kääriäinen). The inseparable duo starts to panic as Samu's mother announces that she's engaged and the family is moving to another town. Samu and Joona decide to do everything in their power to prevent this catastrophe.
This series was created by the sketch comedy group Justimus, whose YouTube channel is hugely popular in Finland. A record-breaking number of viewers watched the show in its first week.
A word of warning—there's plenty of coarse language in Duo, so this is not a show for everyone! The characters also speak a dialect of Northern Ostrobothnia, which can make the language a bit harder to understand for beginners and intermediate learners. Try watching the show with Finnish subtitles to make the dialogue easier to follow.
Vocabulary:
mennä naimisiin ("to get married" )
isäpuoli ("step father" )
murrosikäinen ("adolescent" )
Stream Duo on Yle Areena.
6. Top Finnish Sketch Comedies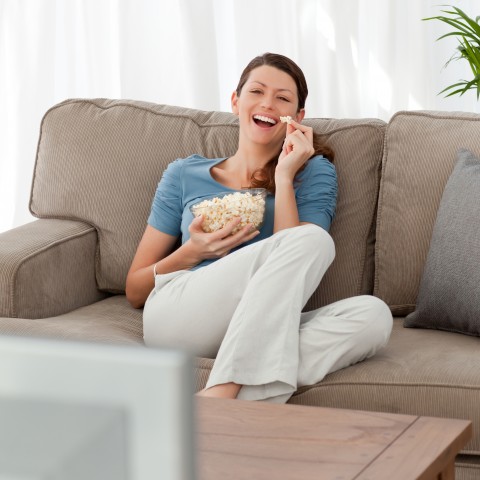 Did we already mention that Finns love to have a laugh? So it makes sense that sketch comedy is also very popular in Finland. These shows will immerse you in a diverse range of topics and situations—perfect for expanding your Finnish vocabulary!
1- Ihmisten puolue
Ihmisten puolue ("The People's Party" ) is a political sketch comedy. In each episode, members of the tiny people's party have a meeting to discuss a topical issue and attempt to come into agreement about their official view on the matter. Needless to say, it's a struggle!
Each episode is only a few minutes long, but they pack a punch when it comes to learning important vocabulary that you'll need if you want to read newspaper articles or discuss politics in Finnish.
Vocabulary:
kansalainen ("citizen" )
ehdokas ("candidate" )
vaalit ("elections" )
Stream Ihmisten puolue on Yle Areena's YouTube channel.
2- Siskonpeti (Pajama Party)
Pajama Party is an award-winning Finnish sketch comedy show written by and starring four female comedians —Pirjo Heikkilä, Niina Lahtinen, Krisse Salminen, and Sanna Stellan—with Joonas Nordman and Jarkko Niemi in male roles.
The title literally means "sister's bed." The word describes a large temporary bed that's placed on the floor with room for several sleepers, which is a common arrangement for sleepovers!
Each episode focuses on a big theme, such as family, love, or death, and features music videos, sketches, and humorous monologues. Some of the themes are relatively mature, so this is not a show for young viewers.
In Finland, the series won the Kultainen Venla Award for the best comedy and sketch show two years in a row. Internationally, the show was nominated for the Rose d'Or Best Comedy Show Award.
Vocabulary:
keski-ikäinen ("middle-aged" )
parisuhde ("romantic relationship" )
äitiys ("motherhood" )
Stream three seasons of Siskonpeti on Yle Areena.
7. How FinnishPod101 Can Help You
Hopefully, you've found some TV shows in Finnish that you're excited to start watching! Through consistent exposure to spoken Finnish, you'll become more confident in your pronunciation and listening comprehension in no time.
However, unless you're very advanced in your Finnish studies, watching Finnish TV channels online can sometimes feel a bit like being thrown straight into the deep end! So be sure to keep making full use of FinnishPod101's language-learning resources too, such as our Finnish-English online dictionary and Finnish word of the day, to solidify your Finnish skills.
What if you come across Finnish phrases and idioms that mystify you while streaming Finnish TV? Our Premium Plus subscription gives you access to a Finnish teacher who'll be happy to help you! And if you really happen to get into Finnish crime drama or political sketch comedies, our learning program allows you to create handy customized word lists around specific themes—and you can share your lists with others, too.
Go on, have fun, and be sure to share your favorite Finnish TV shows with your fellow learners. And if you ever feel like leaving a comment in Finnish on a YouTube video you've watched, check out this list of words first!
Happy Finnish learning!