Are you thinking of visiting Finland? Or have you heard about Finland in the news recently and wanted to know more about the country? Whatever brought you here, know that we'll do our best to satisfy your curiosity about the Finnish culture!
Geographically, Finland lies between Scandinavia and Russia. While the country has been culturally influenced by its neighbors on either side, it has a very distinctive cultural identity of its own with many interesting quirks and unique traditions.
Read on to learn more about Finland's culture and traditions, from Finnish values and attitudes to popular sports, foods, and holidays. Trust us, there's much more to Finnish culture than the sauna!
Table of Contents
1. Finnish Character and Values
To really understand the culture of Finland, you must first begin to understand the core values of Finnish society. Here are a few key points on the character and values of Finns!
A- Finnish Stereotype vs. The Reality
Finns have a reputation for being quiet and reserved, or even taciturn and unapproachable. Finns themselves may perpetuate this stereotype by telling self-deprecating jokes about their social awkwardness—a good example of this is the popular comic Finnish Nightmares created by the artist Karoliina Korhonen.
But is Finland really a country full of shy and withdrawn introverts? While there's probably a grain of truth in every stereotype—in general, Finns do value their personal space and prefer meaningful conversations over idle chit chat—you'll find that once you get to know them, Finnish people are usually very warm and open. Many have a charmingly dry sense of humor, and very talkative, highly extroverted Finns do exist!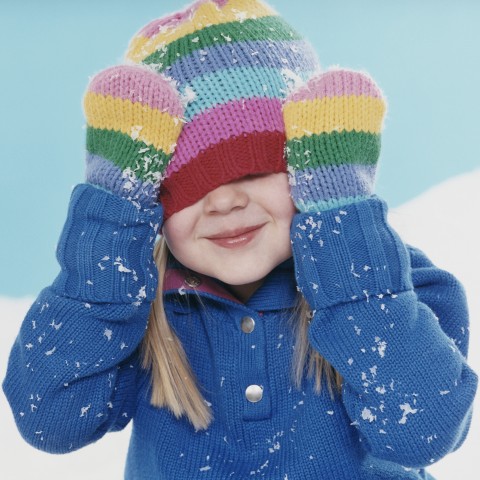 A smiling little girl hides under her hat.
B- Finnish Core Values 
The fairly liberal Finnish culture values freedom of speech, individualism, and tolerance. Finns believe in fairness and equal opportunities, especially when it comes to gender and women's rights. Recently, Finland has attracted a lot of attention internationally for being led by an all-female coalition government.
Finns generally trust the authorities and they tend to be very honest and law-abiding. This is for a good reason: corruption is very low in Finland. The Corruption Perceptions Index ranks Finland as the third most transparent country in the world after Denmark and New Zealand.
In Finland, everyone has access to a free, world-class education, and the country was ranked the world's most literate nation in 2016. Reading for pleasure as well as keeping up with the news are important to many Finns.
Finally, Finnish people have a very close connection to nature, and spending time outdoors is an essential aspect of living a high-quality life. There are forty national parks across the country, and conservation and environmental issues are taken seriously in Finland.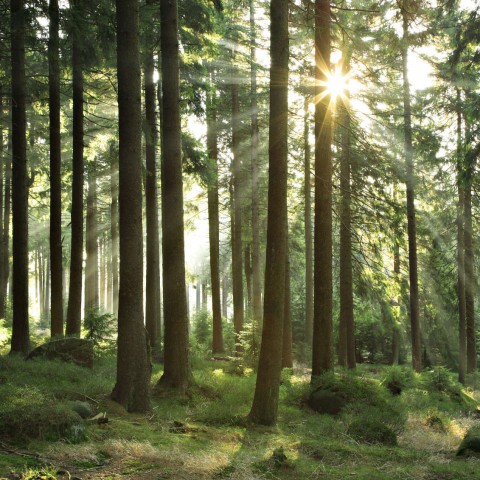 Sunlight seeps through trees in a forest.
C- Subcultures in Finland
Of course, Finland is not completely homogenous culturally. Notable subcultures with their own distinct characteristics and traditions include the Swedish-speaking Finns (suomenruotsalaiset), the Sami (saamelaiset), and the Finnish Gypsies (Suomen romanit). Head over to Wikipedia to learn more about these subcultures.
2. Religion in Finland
Before Christianity spread to Finland in the eleventh century, the country's primary religion was Finnish paganism, which involved things like song magic and the worship of a variety of deities, including Ukko, the god of thunder.
The majority of Finnish people today consider themselves Christian, with roughly 69% of the population belonging to the Evangelical Lutheran Church of Finland. The Orthodox Church of Finland is the second-largest religious community in the country (a little over 1% of the population are members), while around 29% of Finns don't consider themselves affiliated with any particular religion.
According to the Finnish Constitution, the Church and the State are separate entities, and Finns are free to practice any religion (or none). However, the Lutheran Church and the Finnish Orthodox Church enjoy certain privileges in the country, including the right to tax their members.
Typically, Finnish people are fairly secular in their views and religion does not play a major role in everyday life. Most Lutherans attend church only on special occasions (such as for weddings and funerals) or on major Christian holidays (such as Easter and Christmas).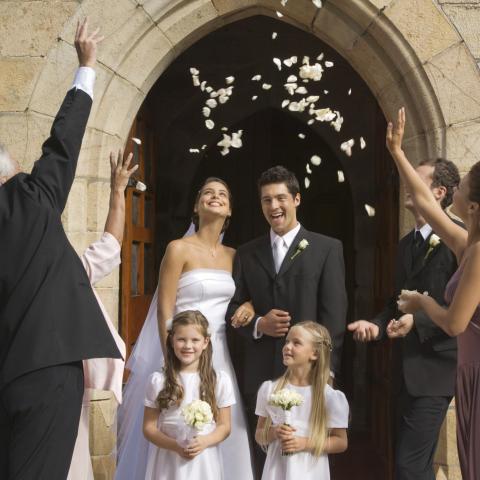 A couple on their wedding day.
3. Sports and Recreation
Every culture has its favorite sports and preferred recreational activities. So how do sports and recreation come into play in Finnish culture and traditions?
A- Popular Sports in Finland
Both participating in and watching sports are popular pastimes in Finland. The national game is called pesäpallo ("Finnish baseball"), and the sports that get the most media coverage include jääkiekko ("ice hockey"), jalkapallo ("football"), and Formula 1 ("Formula One").
Professionally, Finns have often excelled in winter sports, which isn't surprising considering the long winters in Finland! Matti Nykänen was arguably the best ski jumper to have ever competed, and Finland's national ice hockey team is among the best in the world, having won their third world championship title in 2019.
Finland is also the home of some very unique sports, including eukonkanto ("wife-carrying") which originated in Sonkajärvi, and suopotkupallo ("swamp football") which was initially an exercise activity for athletes and soldiers.  
B- Recreational Activities
Finns enjoy many outdoor activities in their free time. Some typical hobbies include cross-country skiing, snowboarding, ice skating, Nordic walking, camping, and foraging for wild berries and mushrooms. Wild swimming is very popular in summer, but the most enthusiastic wild swimmers continue their hobby even during the coldest months of the year by creating a hole in the ice and going for a dip in the icy water!
Many Finns also enjoy relaxing activities, such as reading, cooking, playing music, and various arts and crafts from photography to knitting.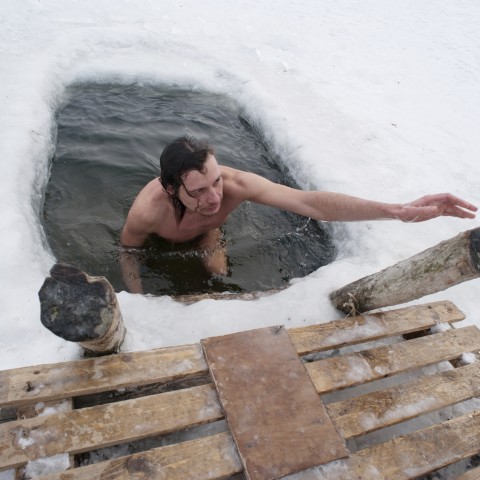 Wild swimming in winter.
4. Finnish Art and Entertainment
As can be said of many cultures, the culture in Finland is largely represented through its variety of artwork and entertainment mediums.
The most representative Finnish visual art style is known as Romantic Nationalism. The Kalevala-inspired paintings of Akseli Gallen-Kallela are among the most famous examples of this style. Tom of Finland (Touko Laaksonen) is possibly the most recognized Finnish artist internationally—his once-controversial drawings of gay men are today seen as symbols of open-mindedness and tolerance.
There is a distinct design tradition in Finland. Some of the most notable names in Finnish design include Alvar Aalto, Marimekko, and Iittala. Finnish architecture is particularly known for its extensive use of wood as material.
The most famous writers from the early days of Finnish literature include the novelist Aleksis Kivi and the poet Eino Leino. After Finland gained independence, modernist writers such as Mika Waltari and Frans Eemil Sillanpää (the only Finnish recipient of the Nobel Prize in Literature to date) rose to fame, while the Second World War inspired the best-selling novel Tuntematon sotilas ("The Unknown Soldier") by Väinö Linna. Tove Jansson's Moomin stories are among the most beloved Finnish children's books of all time.
While Hollywood films are very popular in Finland, Finnish cinema is alive and well. Known for his extremely minimalistic style, Aki Kaurismäki is the best-known Finnish film director outside of his home country. His award-winning works include The Man Without a Past and Le Havre.
Many different styles of home-grown music are popular in Finland, including folk, rock, hip hop, dance, and pop. Internationally, Finland is perhaps best known for the classical composer Jean Sibelius as well as the prominent heavy metal music scene. The gothic rock band HIM is among the most commercially successful Finnish groups of all time and the first one to have received a gold record in the States.
Video and mobile games are considered a valued part of Finnish culture, with over twenty educational institutions providing instruction in game design. Some of the most acclaimed games developed by Finnish studios include the hit titles Max Payne, Angry Birds, and Clash of Clans.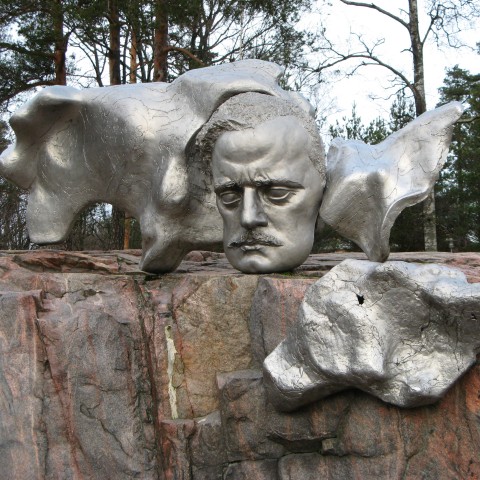 Sculpture of composer Jean Sibelius.
5. Finnish Food and Drink
A flavorful window into Finnish culture, food here is hearty, simple, and prepared with fresh ingredients. Meat, fish, dairy products, potatoes, and whole grains feature heavily in the Finnish diet. Wild mushrooms and berries are also commonly used when in season.
A- Top 5 Finnish Dishes
 Are you curious about traditional Finnish food? Here are five delicious dishes to try:
Lohikeitto ("Salmon soup")

This comforting soup with potatoes, cream, and fresh dill is one of the best ways to enjoy salmon.
Poronkäristys ("Sautéed reindeer")

Prepared with thinly sliced reindeer meat seasoned with salt and pepper, this is a must-try traditional dish from the Finnish Lapland.
Karjalanpaisti ("Karelian hot pot")

Another dish proving that simple doesn't mean bland! Meat, onion, and root vegetables are flavored with peppercorns and cooked for several hours in the oven.
Kaalilaatikko ("Cabbage casserole")

To prepare this dish, a mixture of cabbage, meat, and rice (or barley) is baked in the oven until perfectly tender.
Kalakukko ("Fish pie")

This traditional Savonian dish is prepared by baking fish (usually vendace or European perch) and pork wrapped inside a thin rye crust.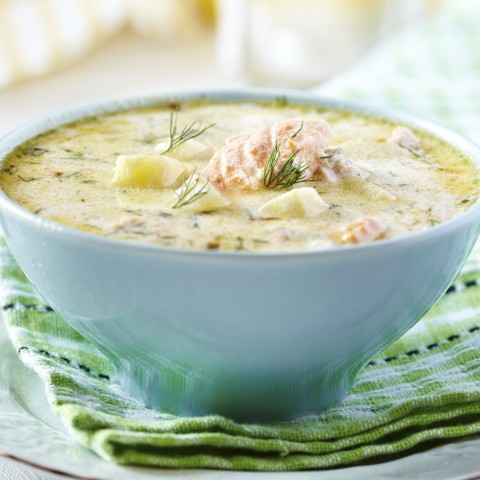 Finnish salmon soup.
B- Popular Products in Finland
If you get a chance to visit Finland, you'll very quickly notice that certain food products are ubiquitous. The undisputed number-one bread in Finland is rye bread, Finnish cinnamon rolls can be found in almost every café, and a type of salty liquorice known as salmiakki ("salmiac liquorice") is by far the most popular kind of sweet in the country.
What about drinks? Finns drink *a lot* of coffee—in fact, Finnish people consume more coffee per capita than any other nation! In addition to the strong Finnish coffee culture, Finns also have a reputation for being heavy drinkers. The level of alcohol consumption here is not that far off from the European average, but instead of having a drink with their meals, Finns tend to do most of their drinking on the weekends! Spirits, beer, and cider are some of the most popular alcoholic drinks in the country.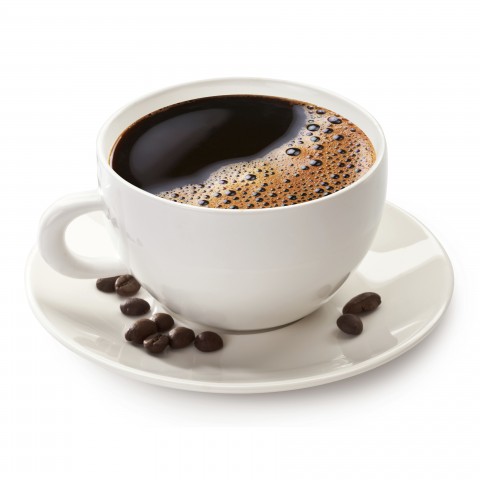 A cup of coffee.
6. Holidays and Celebrations 
There are several traditions of Finland directly associated with the major holidays and celebrations. Take a look!
A- Finnish Holidays
Both Christian and non-Christian holidays are celebrated in Finland. These are among the most important holidays in Finland:
Vappu ("May Day") – May 1

Vappu has its origins in ancient spring festivities, but today it's celebrated most prominently by students. They gather in parks for a picnic after a night of hard partying, donning colorful overalls and a white graduation cap known as ylioppilaslakki. Balloons, serpentine throws, party-poppers, and sweet treats are also a part of the festivities.
Juhannus ("Midsummer") – June

Juhannus takes place at the height of summer when the nights are at their lightest in Finland. Celebrations typically involve spending time with family and friends at a summer cottage, a sauna, barbecues, and bonfires. Midsummer open-air music festivals are also popular.
Itsenäisyyspäivä ("Independence Day") – December 6

Traditional Finnish Independence Day activities include lighting candles at home, student torch cavalcades, and watching the Presidential Independence Day reception on TV.
Joulu ("Christmas") – December 24

Christmas is one of the most anticipated holidays of the year in Finland. The main Finnish Christmas celebration takes place on Christmas Eve. The sauna, Christmas dinner, and presents are essential parts of the celebration. Joulupukki ("Santa Claus") himself may visit families with young children in person.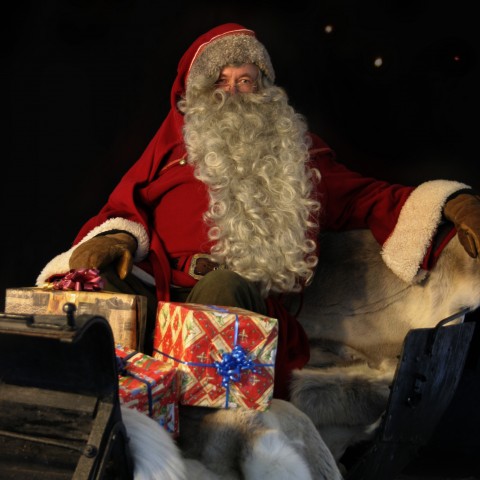 Joulupukki ("Santa Claus")
B- Other Celebrations
Liputuspäivä ("flag day")
In Finland, there are also a number of flag days. Some are official flag days during which, according to law, the national flag must be flown from public buildings. An example of such a day is äitienpäivä ("Mother's Day"). There are also a number of other days during which flying the flag is recommended, such as on March 19 (which is the birthday of the author Minna Canth) and tasa-arvon päivä ("Day of Equality"). 
Nimipäivä ("name day")
Finns celebrate not only birthdays, but also name days. Each day of the year in the Finnish calendar (except New Year's Day, Christmas Day, and February 29) has a name, or several names, assigned to it. A typical way to celebrate one's name day is with a cup of coffee and a sweet treat.
Are you interested in learning more about Finnish celebrations? Check out our guide to Finnish holidays and head over to our Culture Class lessons for fun audio lessons.
7. Lopuksi
In this guide, you've learned a lot about the Finnish culture. We've discussed Finnish characteristics, popular sports and hobbies, arts, and food. Did anything here surprise you or make you want to know more?
Even this guide is only scratching the surface though—there is simply too much to discover about Finland and the Finnish people to fit it all onto one page! If you're hungry for more, one of the best and most exciting ways to immerse yourself in Finnish culture is to learn the language.
Whether you already speak some Finnish or are thinking about making the leap, FinnishPod101 offers a lot of free resources that can help you conquer Finnish grammar and pick up new vocabulary fast. Our Finnish vocabulary lists, for example, come with handy recordings to make it easy for you to perfect your pronunciation.
We look forward to seeing you around!