In Finland, Shrove Sunday is a fun holiday brimming with folklore, religion, joy, and wonderful food. It's also the most popular of the pre-Lenten Sundays, taking place just before Lent. In this article, you'll learn about the most common Shrovetide traditions, what holiday foods to expect, and what traditions people associated with this holiday in the past.
Are you ready? Let's get started!
1. What is Shrove Sunday?
Shrovetide was originally celebrated for the joy of the end of winter and the approach of Easter. Shrove Sunday is the Sunday before Lent, making it the perfect time to have fun and indulge.
A fast was started on Shrove Tuesday, so people wanted to celebrate and have a feast before that (this means Shrove Sunday pancakes and buns galore!). Fasting, however, is no longer a very common habit.
Shrove Sunday and the more popular Shrove Tuesday are not official flag days, and the shops and bureaus are open as normal.
2. Dates for the Sunday Before Lent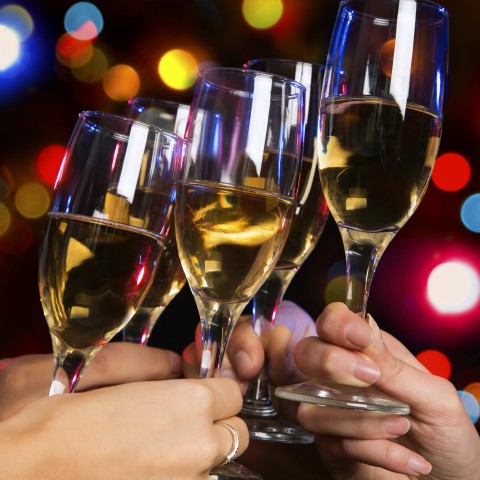 Shrove Sunday is the Sunday right before Lent, and thus its date varies each year. Shrovetide is always either in February or March; the earliest is February 1, and the latest is March 7. For your convenience, here's a list of this holiday's date for the next ten years.
2020: February 23
2021: February 14
2022: February 27
2023: February 19
2024: February 11
2025: March 2
2026: February 15
2027: February 7
2028: February 27
2029: February 11
3. Traditions and Celebrations for Shrove Sunday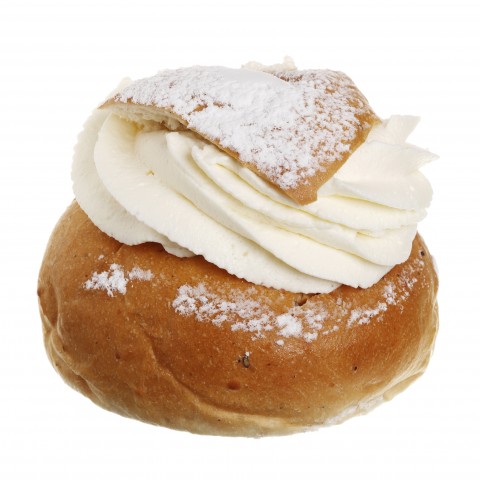 Nowadays, Shrovetide is a fun folk festival. On Shrove Sunday, Finland's larger cities sometimes organize events which include tobogganing and feasting on a variety of foods:
Shrove buns are large, soft buns that are filled with jam and whipped cream or mantelimassa ("almond paste").
Those who are lucky enough can also ride a sleigh carousel.
In the past, Shrovetide tobogganing has had a playful, superstitious meaning in Finnish peasant culture; the further the sled slides down the hill, the better and longer the flax would grow the next year. The tradition also incorporates an old annual rhythm; the flax yarn spinning was to be completed by Shrovetide in order to begin the weaving of fabrics, which needed the light of spring.
In the olden days, food had to be extremely greasy during Shrovetide so as to ensure a good cattle fortune. However, the olden day Shrovetide treats such as fat pancakes and pigs' trotters, don't really entice diners anymore.
Do you know how women's hiukset, or "hair," is related to Shrovetide?
Women were to keep their hair open during Shrovetide and brush their hair often in order to make it beautiful and shiny. Many beliefs were associated with Shrovetide in the olden days, and this is one of them.
4. The Many Names of Shrove Sunday
Do you know what some other names for Shrove Sunday are? Here's a brief list, with explanations for each name:
Quinquagesima
Traditionally, the three Sundays leading up to Lent are named after the Latin term for that week. Quinquagesima refers to the fact that this Sunday is fifty days before Easter.

The two Sundays before Quinquagesima are called Sexagesima and Septuagesima.

Estomihi
This name is in reference to the first few words of the Introit, or the liturgy used on this Sunday in churches.
Forgiveness Sunday
This holiday is also called Forgiveness Sunday because, on this day, "Forgiveness Vespers" are said, which are meant to cleanse one's heart from sin before the Easter holiday.
Sunday next before Lent
This name is pretty self-explanatory, as it refers to the fact that this is the Sunday right before Lent.
5. Finnish Vocabulary for Shrove Sunday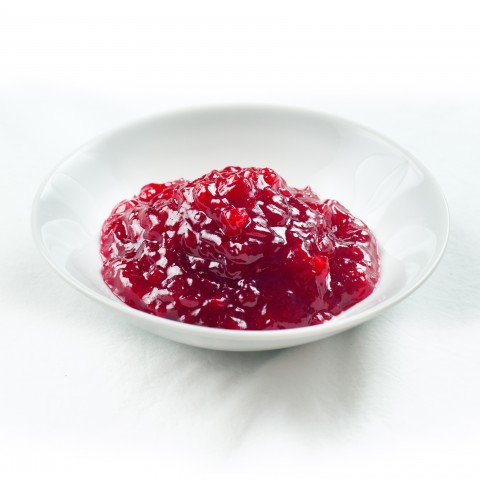 Ready to review some of the Finnish vocabulary words from this article? Here's the essential Shrove Sunday vocabulary!
Hiukset — "Hair"
Hillo — "Jam"
Juhla — "Fete"
Pulkka — "Sled"
Kelkka — "Toboggan"
Pellava — "Flax"
Mantelimassa — "Almond paste"
Hernekeitto — "Pea soup"
Rasva — "Grease"
Laskiaispulla — "Shrove bun"
To hear the pronunciation of each word, and to read them alongside relevant images, be sure to check out our Finnish Shrove Sunday vocabulary list!
Final Thoughts
We hope you enjoyed learning about Shrove Sunday with us, and that you took away some valuable cultural information from this article. Do you celebrate Shrovetide in your country? If not, what are the most popular springtime holidays there? We look forward to hearing from you in the comments!
If you're interested in delving even deeper into Finnish culture and holidays, check out the following pages on FinnishPod101.com:
Whatever your reasons for developing an interest in Finnish culture or wanting to learn the language, know that FinnishPod101 is the best way to expand your knowledge and increase your skills. With tons of fun lessons for beginners, intermediate learners, and more advanced students, there's something for everyone!
Create your free lifetime account today, and start learning Finnish like never before.
December 20, 2019
Did you know there are many different types of calendars?
As you probably know - a calendar is a system of organizing days in weeks and months for specific purposes, according to Wikipedia.
Worldwide, most countries use the Gregorian calendar. Some just work on the same framework, meaning that time is divided into units based on the earth's movement around the sun - the "solar calendar". Other calendars keep time by observing the moon's movements, a combination of the moon and the sun's movements, and seasons.
Through FinnishPod101, you can learn all about this and so much more! Our themed, culturally relevant lessons are skillfully designed so you can do your planning perfectly for a holiday or a date.
Having a good plan for a visit or a trip is like studying well for an exam. You're just so much better prepared! For that, you could well need specific phrases to plan around appointments and such, especially on business trips. Make sure to use the charts we provide here with the days of the week in Finnish, as well as the months in Finnish to navigate your way as you plan. Great resources!
Also - always remember to have fun!
Table of Contents
1. Why Will It Help To Know How To Talk About Dates in Finnish?
Well, that's not a difficult question to answer. No matter why you're travelling, it would be best to at least know the names of days and months in Finnish. You don't want to miss your flight or an appointment because you confused "perjantai" (Friday) with "lauantai" (Saturday)! Or maybe you planned a holiday for "heinäkuu" (July), but you booked a flight for "kesäkuu" (June) by accident!
Avoid this confusion by learning the Finnish calendar before you leave.
Now, as promised, the 15 phrases to help you make and discuss plans.
2. Talking About your Plans
Perhaps you're working in Finland, or maybe you're enjoying a prolonged holiday. Fabulous! Memorize these phrases so you can be sure to successfully negotiate meetings, appointments, dates, events, the list goes on!
1. Mitä sinä teet tänä viikonloppuna?
"What are you doing this weekend?"
This question is usually a preamble to inviting someone somewhere. Given that it's over the weekend, it probably means a casual get-together or another social event. (But not necessarily! A manager or boss could also ask this for entirely different reasons.)
It's a handy phrase to know when you've made Finnish or expat friends in the country. Or, be the one doing the inviting. Then train your ear to learn the following phrases so you can understand the response.
2. Matkustan tänä viikonloppuna.
"I am traveling this weekend."
This could be a reply if you're not available because you're doing other fun stuff.
No matter why you are visiting Finland, do take the time to explore the country! It's beautiful and it has so many wonderful, interesting spots ready to be visited.
3. Aion jäädä kotiin.
"I am planning to stay at home."
Maybe you feel unwell, but don't want to give too much information? Or maybe you have work to do? Perhaps you just need some quiet gardening time…it doesn't matter. This response is polite and honest without oversharing.
It could also be a slightly open-ended response, depending on how you deliver it. Because hey, being home could still mean your plans are flexible, right?
That said - depending on your relationship with the inviter, nuances like these will probably not be so apparent in a foreign culture. So, best to use this excuse for declining an invitation only if you are truly set on staying in.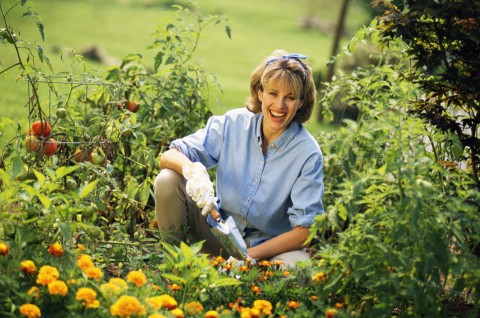 4. Tällä viikolla olen kiireinen.
"This week I am busy."
Another polite phrase that gives a reason for declining an invitation but without oversharing details.
Don't decline too many invitations, though! You don't want people to think that you're too busy to hang out with them. They will stop inviting you out, and you know how the saying goes - all work and no play makes Jack a dull boy…! Being social is good for the soul.
5. Olen vapaa huomenna.
"I am free tomorrow."
Yay! Perhaps you were approached by that person and they asked about your availability for a date. This would be a fine reply. Not too eager, but still indicating that you're interested.
Or maybe you're just replying to a colleague or manager's request for a meeting. Polite, honest and clear.
Alternatively, you're just busy right now, and plans are not going the way they were…well, planned. Compromise is a lovely thing! And this phrase sounds just like that.
Use it to indicate that you want to accommodate an invitation or the inviter's plans, despite your current unavailability. Only if you are really free, of course.
6. Voimmeko suunnitella tämän uudelleen?
"Can we reschedule this?"
So, life happened and you are unable to meet obligations or attend a planned meeting. This is a suitable question to ask if you wish to indicate your willingness to still engage with whatever is on the table.
Obviously you should (ideally) not ask to reschedule a party or big meeting! (Unless you're the boss or it's your own party, of course.) But if there's reasonable wiggle room regarding arrangements, then this one's your question.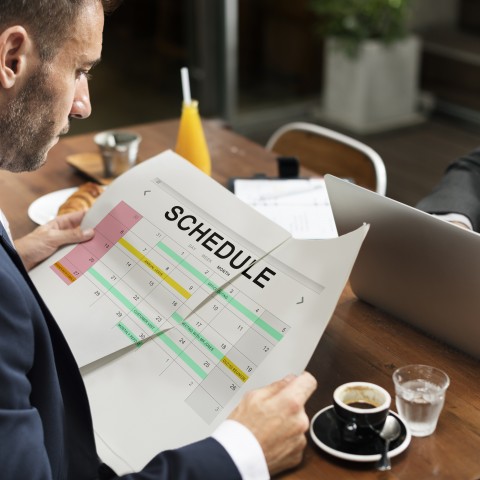 7. Minulla on tarpeeksi aikaa kuukauden lopussa.
"I will have enough time at the end of the month."
A go-to phrase when events or activities are likely to take up a lot of your time, such as going away for a weekend, spending the day at a local market, or writing your manager's quarterly report (with 20 flow-charts in Powerpoint) - anything that won't only take an hour or two.
8. Milloin on sinulle sopivin aika?
"When is the best time that suits you?"
Remember phrase #5? That was a possible reply to this question. Asked by your crush, very possibly! Or, it could be asked by any other person for any other reason, doesn't matter.
If this is addressed to you, it usually means that the person respects your time and schedule, which is a good thing. It probably also means that their own schedule is flexible, another good thing.
This is also a polite question to ask when a manager or senior colleague wants to meet with you. Let them decide on the time, and be as accommodating as possible. This attitude shows respect for seniority - good for career building. (Within reason, of course. You don't need to postpone your wedding or your paid-up holiday to Australia because your manager wants to see you.)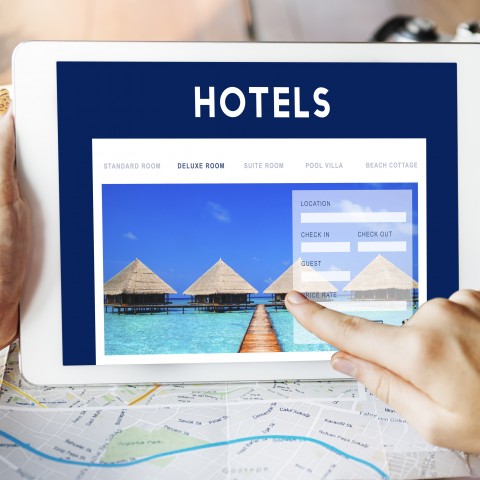 9. Onko tämä päivämäärä OK sinulle?
"Is this date OK with you?"
But - if the other party insists that you choose a time for a meeting, appointment, or date etc., then do so! Respond with this nice, somewhat casual question that leaves space for negotiation, but only needs a simple reply.
Suitable for friends, and casual acquaintances and colleagues.
10. Oletko käytettävissä kyseisenä päivänä?
"Are you available on that day?"
This is the a-bit-more-formal version of the previous question. Again, it has room for negotiation, but only needs a simple response - nice and neat!
Maybe this is the go-to question when you're addressing your seniors at work, or a person much older than you.
11. Voimmeko tehdä sen mahdollisimman pian?
"Can we do it as soon as possible?"
This question has an urgency to it that should preferably be responded to with the same. A simple reply will be good - yes or no. Less negotiable, this is still polite because it's a question that gives you a choice.
But stand ready with one of the phrases in this article to help tie down a time and date!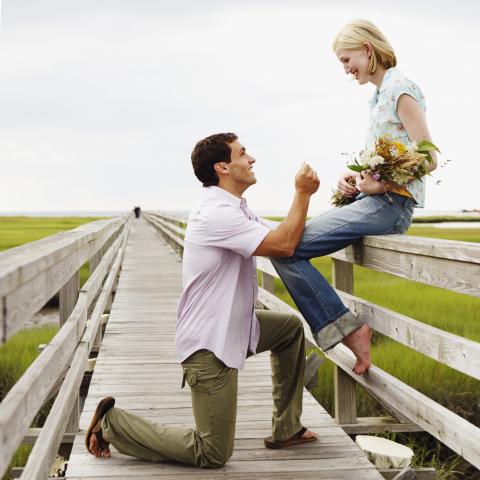 12. Olen käytettävissä joka ilta.
"I'm available every evening"
If you're going to reply with this phrase, context is everything.
- If it's your manager asking you to put in a bit of overtime, and you are available to - great reply! When deadlines are tight and everybody is stressing, your willingness to go the extra mile can only improve your relationship with your boss.
(Still, no need to be a doormat! If you get asked to work overtime too often, or if everyone else is goofing around while you have to graft, then re-evaluate the situation. And if you feel you're being exploited a bit, don't stress! Equip yourself with the diplomatic, yet assertive responses right in this article.)
- If it's an old friend or longtime significant other asking to hang out - good reply. You know one another and appearances don't matter any longer.
- If it's a new crush who just asked when you'd be available for a date - stop. Not such a great reply. Tone down a bit! "Interested but not overly eager" is what you're going for here.
Refer back to response #5, or use a counter-question, such as #1. Whatever suits you.
But if they - or anyone else - invite you to scale the Himalayas with them, then the next phrase will probably be the only sane response!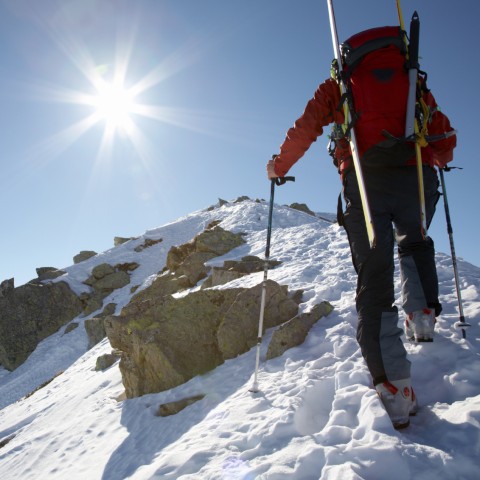 13. Minun täytyy suunnitella tämä hyvin etukäteen.
"I need to plan this well in advance."
So, as said under #9, perhaps you're invited to join someone conquer the Himalayas.
Or your company manager wants you to plan the Party that Tops All Year-End Parties Forever.
Simply - if you get asked to do something that you know will need a lot of thorough planning, this is a good phrase to respond with.
It's an assertive phrase that demonstrates two things regarding your attitude:
a) That you know your own abilities, and respect your own schedule.
b) That your respect other people's time and schedule too.
Then just be sure to actually do that planning well in advance!
14. Meidän on löydettävä toinen päivämäärä.
"We need to find another date."
So, you're in negotiations regarding a date.
This is an assertive statement that should probably not be used with a "My way or the highway" attitude.
That stuff only works in the movies - think sharp-tongued Samuel L. Jackson. Or fierce Kristen Stewart. Yea, they can be scary, so tone down that tone.
Also, be mindful that fickle people who change plans all the time don't keep friends! Taking others' needs into consideration, while simultaneously having your way is a delicate art that takes proper cultivation. Use this phrase sparingly - we have better ones here to negotiate with.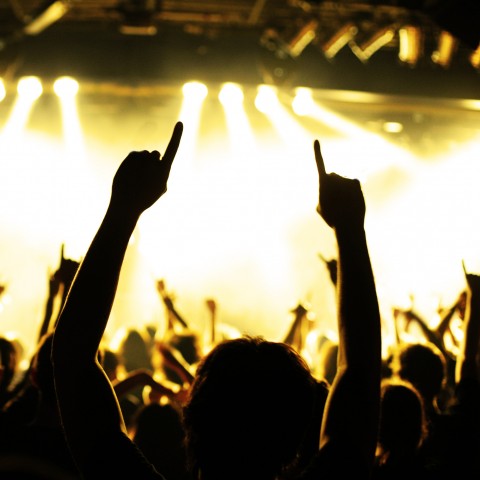 Of course, if your planned trip to the dentist falls on the same day as the only Billie Eilish concert close by…well, priorities are priorities. Feel free to call the dentist with this phrase. Or even better, use the next one.
15. En voi tehdä sitä sinä päivänä.
"I cannot do it on that day."
This is the low-key-but-still-firm cousin of the previous phrase. You're stating a personal fact, and depending on your tone, this can be as non-negotiable as you prefer.
Again, only use this when you really mean it, if you're visiting Finland or any other foreign country.
So, that's it, folks! Which phrase did you find the most helpful? Let us know in the comments!
3. Can FinnishPod101 Help You In Other Ways Too?
Well yes, of course!
We think you will find these phrases easy to use when talking about dates and months in Finnish. But knowing how to employ them properly could help you avoid sticky situations!
FinnishPod101 is uniquely geared to help you with this and so much more.
This InnovativeLanguage.com initiative is one of many online language-learning courses. With us, you'll find it easy and fun to learn a new language, and here are a few reasons why:
Immediately upon enrollment, you'll receive hundreds of well-designed lessons to get you going.
Watch superb recordings of native Finnish speakers in cool slide-shows - the easy way to practice till you sound just like a native speaker yourself!
Also immediately upon enrollment, you'll get access to a huge library of free resources! These include extensive, theme-based Vocabulary Lists and a Word of the Day List (For free, hot bargains!) These alone are sure to give your vocab-learning boxing gloves.
You'll also immediately be able to use an excellent and free Finnish online dictionary. Necessary for quick, handy translations, no matter where you find yourself.
For the serious learner, there are numerous enrollment upgrades available, one of which offers you a personal, online Finnish host. Allow us to hold your hand and support you in your learning!
If you're serious about mastering Finnish easily yet correctly, FinnishPod101 is definitely one of, if not the best, online language learning platforms available. Talking about your plans or dates in Finnish need not ever spoil your stay.
So, hurry up—enroll today!