Reaching the intermediate level is an exciting time for a language learner. With the essential grammar and vocabulary under your belt, Finnish is finally starting to make sense and you're within touching distance of new possibilities. Learning intermediate Finnish phrases will allow you to go beyond basic questions and statements and help you express yourself in more nuanced and varied ways!
In this guide, you will learn a variety of common intermediate Finnish phrases that you can immediately start putting to use in everyday conversations. You'll learn how to share interesting anecdotes from your past, make plans with friends, give explanations, and more.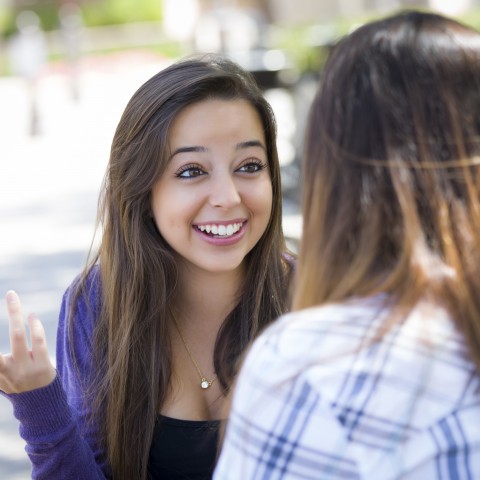 Conversations in your target language get livelier when you reach the intermediate level.
Table of Contents
1. Talking About Past Events
When you first start learning Finnish, the focus is naturally on the present tense as you need it to communicate basic facts and ask simple questions. In fact, it's quite possible to get by using nothing but the present tense on a short trip or in a business meeting. However, the past tense is a key to having more interesting conversations and getting to know people better. This is true whether you want to recount a special childhood memory or talk about a memorable moment from your last vacation.
Here are some examples of how you could use the past tense in Finnish:
Meillä oli eilen hauskaa. ("We had fun yesterday.")
Se oli elämäni kamalin päivä. ("It was the most awful day of my life.")
Vietimme koko viikon kesämökillä. ("We spent the entire week at the summer cottage.")
Perustin yrityksen kolme vuotta sitten. ("I started a business three years ago.")
Minulla oli lapsena monta lemmikkiä. ("I had a lot of pets when I was a child.")
Read more about using Finnish tenses on the FinnishPod101 blog.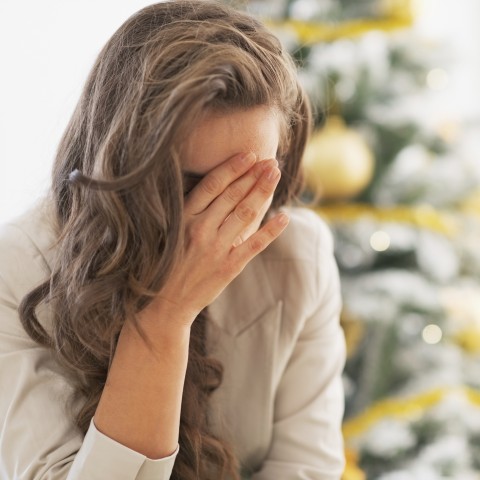 Se oli elämäni kamalin päivä! ("It was the most awful day of my life!")
2. Making and Changing Plans
Let's leave the past alone for now and move on to making—and changing—future plans. Whether you're arranging a business meeting via email or texting a friend to ask when they're free, these intermediate phrases in Finnish will help you navigate that social dance of trying to find a mutually suitable time!
Remember that there's no separate future tense in Finnish; we typically use the present tense when talking about future events. The context is usually enough to reveal whether someone is referring to the present or the future. 
Oletko vapaa tänä viikonloppuna? ("Are you free this weekend?")
Voinko tuoda poikaystäväni/tyttöystäväni? ("Can I bring my boyfriend/girlfriend?")
Voimmeko siirtää tapaamista? ("Can we reschedule the meeting?")
Mihin aikaan sinulle sopii? ("What time is good for you?")
Perjantai ei sittenkään käy minulle. ("Friday is not good for me after all.")
Puhumme asiasta lisää maanantaina. ("We will talk more about the matter on Monday.")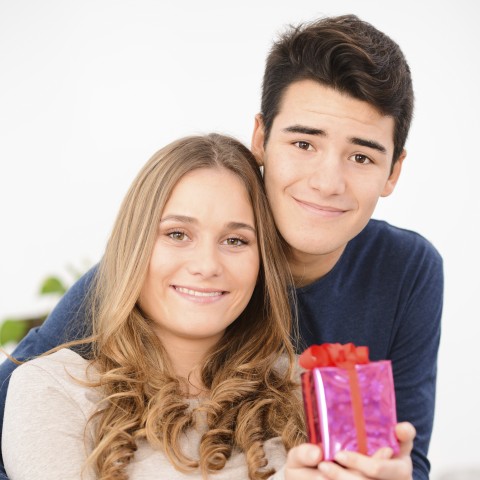 Voinko tuoda poikaystäväni? ("Can I bring my boyfriend?")
3. Explaining and Listing Reasons
Are you ready for more in-depth conversations? In this section, we will look at a few sample intermediate Finnish phrases you could use to provide explanations and discuss your reasons or motivations. This is often done by using subordinating conjunctions like koska ("because") and jotta ("so that").
Opettelen suomea, koska rakastuin suomalaiseen naiseen. ("I'm learning Finnish because I fell in love with a Finnish woman.")
En pidä kauhuelokuvista, sillä ne aiheuttavat minulle painajaisia. ("I don't like horror movies because they give me nightmares.")
Minulla on keliakia. Siksi en syö leipää. ("I have celiac disease. That's why I don't eat bread.")
Join muutaman oluen, joten menen taksilla kotiin. ("I drank a few beers, so I'm taking a taxi home.")
Muutan takaisin Lahteen kahdesta syystä. Ensiksi, löysin sieltä hyvän työpaikan. Toiseksi, haluan asua lähempänä vanhempiani. ("I'm moving back to Lahti for two reasons. First, I found a good job there. Secondly, I want to live closer to my parents.")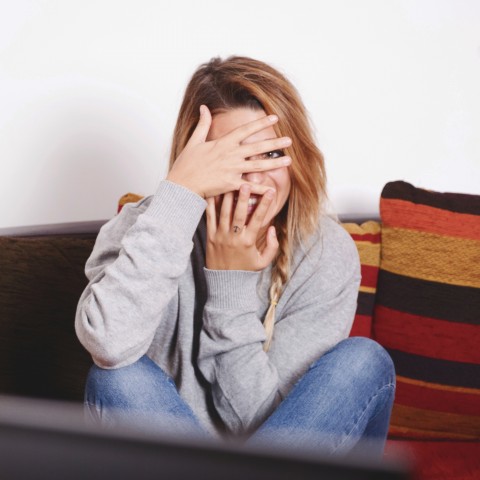 En pidä kauhuelokuvista. ("I don't like horror movies.")
4. Making Recommendations and Complaints
Research shows that people trust the opinions of friends and family the most when it comes to picking products and services (with online reviews being a close second). What would you recommend—or not—to your friends? In this section, we'll show you how to rave about your favorite book or warn others about terrible customer service.
Suosittelen tätä kirjaa. Se on paras dekkari, jonka olen koskaan lukenut. ("I recommend this book. It's the best whodunit I've ever read.")
Viihdyimme tässä hotellissa erittäin hyvin. Yöpyisimme siellä ehdottomasti uudestaan. ("We enjoyed our stay in this hotel very much. We would definitely stay there again.")
Oletko koskaan kokeillut nyhtökauraa? Se on yllättävän hyvää. ("Have you ever tried pulled oats? It's surprisingly good.")
Asiakaspalvelu oli tosi huonoa. En suosittele. ("The customer service was really poor. I do not recommend.")
Vältä tuota sovellusta. Se ei vaikuta luotettavalta. ("Avoid that app. It doesn't look trustworthy.")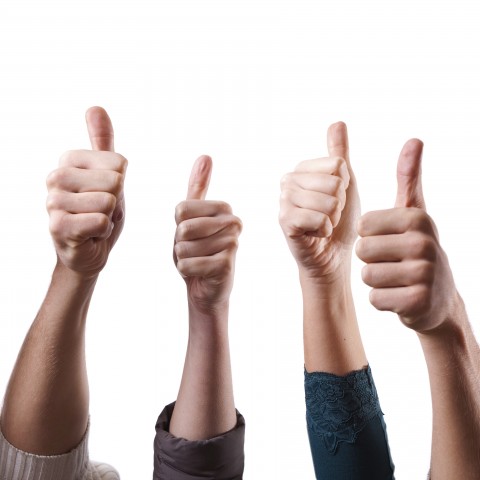 Suosittelemme! ("We recommend!")
5. Reaction Phrases for Everyday Conversations
Reaction phrases and words are an integral part of naturally-flowing conversations. In this section, we'll teach you a selection of responses you can use to sound more like a native speaker when chatting in Finnish.
1 – Kiva kuulla
A: Meillä oli eilen hauskaa. ("We had fun yesterday.")
B: Kiva kuulla! Oli mukavaa, että pääsitte tulemaan. ("Nice to hear! It was pleasant that you were able to come.")
2 – Loistavaa
A: Olemme matkalla. Nähdään pian. ("We're on our way. See you soon.")
B: Loistavaa! Laitoimme saunan jo kuumenemaan. ("Excellent! We already started heating up the sauna.")
3 – Vau
A: Toteutin unelmani ja julkaisin romaanin. ("I realized my dream and published a novel.")
B: Vau, mikä saavutus. Onneksi olkoon! ("Wow, what an achievement. Congratulations!")
4 – Ihanko totta?
A: Isoisäni oli kuuluisa. ("My grandfather was famous.")
B: Ihanko totta? Kuka hän oli? ("Really? Who was he?")
5 – Voi harmi
A: En saanutkaan sitä työpaikkaa. ("I didn't get that job after all.")
B: Voi harmi. Toivottavasti ensi kerralla menee paremmin! ("What a pity. Hopefully the next time will go better!")
6. Etiquette Phrases for Social and Business Settings
Good manners never go out of style, and it's not a bad idea to memorize as many common polite phrases as you can. If you're keen to learn more than what's provided below, be sure to visit our YouTube channel for a quick 10-minute video lesson on how to be polite in Finnish.
Hyvää ruokahalua. ("Bon appetit." Literally: "Good appetite.")
Ole kuin kotonasi. ("Make yourself at home." Literally: "Be like at your own home.")
Olkaa kuin kotonanne. ("Make yourselves at home.") plural / formal
Turvallista kotimatkaa. ("Have a safe trip home." Literally: "Safe trip home.")
Terveydeksi! ("Bless you!" Literally: "For health!")
Kerro, jos sinulla on kysyttävää. ("Let me know if you have any questions." Literally: "Say if you have something to ask.")
Kertokaa, jos teillä on kysyttävää. ("Let me know if you have any questions.") plural / formal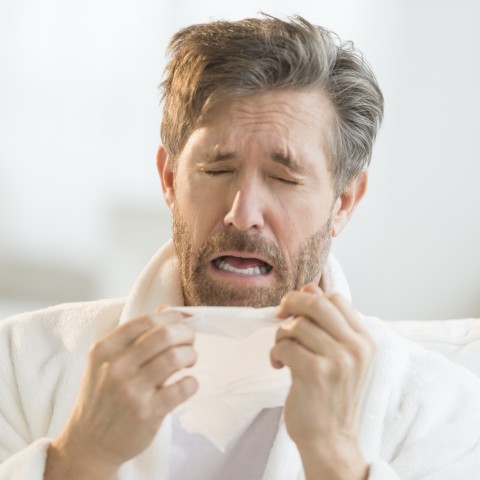 Terveydeksi! ("Bless you!")
7. Lopuksi
In this guide, we have listed 30+ intermediate Finnish phrases to fit numerous everyday conversations. You could simply memorize the phrases that are most useful to you, but you'll get more out of them if you study their structure and have a go at adapting them for other contexts by using different vocabulary. Why not share your adaptation of one of the phrases in the comments below?
There's a lot more to help you stay engaged and make progress at the intermediate level on FinnishPod101.com, including plenty of free Finnish resources. Our large collection of Finnish vocabulary lists with audio recordings will make learning new words easy and help you perfect your pronunciation. Our Premium PLUS service, MyTeacher, is perfect for anyone who wants to reach fluency or would like some extra support from an experienced teacher.
Happy learning on FinnishPod101.com!