If you're like most aspiring language learners, this question has likely crossed your mind: How long does it take to learn Finnish? 
The answer is, of course: It depends! 
In order to work out a realistic estimate, there are many factors to consider. These include your native tongue, how experienced you are at learning languages, and your learning environment, for example. We'll look at each of these factors to help you work out how much time you might need; we'll also give you some tips on how to learn the Finnish language more effectively! 
Another thing to consider is what proficiency level you're talking about. Is your goal to master the basics of the Finnish language, to become a fluent Finnish speaker, or something in-between? Whether it's the beginner, intermediate, or advanced proficiency level you're aiming for, there are several tips and tricks you can utilize right from the start to learn Finnish faster.
Ready, steady, learn Finnish!
Table of Contents
1. The Factors That Influence Your Learning Speed
The FSI (Foreign Service Institute) has ranked Finnish as a Category III language. This means that, based on the differences between English and Finnish, Finnish is one of the harder languages for English speakers to learn. According to this ranking, it should take approximately 1100 hours or 44 weeks on average for an English-speaking learner to reach a general proficiency level in Finnish. This corresponds to the level B2 in CEFR, Level 3 on FinnishPod101, and Level 4 of YKI (the official Finnish language proficiency test).
Naturally, we're not all going to progress at the exact same speed. In this section, we'll consider the most important variables to take into account when working out your own estimate. Keep these in mind when we move on to the next section, where we'll discuss what skills you should have mastered by the time you reach levels A1, B1, and C1, and what you can do to reach these proficiency levels a bit faster!
Your Language Background 
While you're reading this article in English, perhaps it's not your native tongue. Or maybe you are a native English speaker, but have also learned another language or two. The languages you know can potentially make a huge difference in how fast you can learn Finnish.
For example, if you speak Turkish or Indonesian, the fact that Finnish is an agglutinative language will not baffle you. Or if you know Hungarian or Estonian—languages that share roots with Finnish—you'll have no trouble with the concept of using a large number of grammatical cases. In other words, the more linguistic aspects Finnish shares with the languages you already know, the easier it will be for you to learn the language. 
Curious about how closely related the languages you speak are to Finnish? This language family tree beautifully illustrates the relationships between different languages.
Your Language Learning Experience  
How strong is your language learning game?
Research shows that language learning skills are transferable. Therefore, even if the languages that you've studied before are not exactly similar to Finnish, those past learning experiences will have developed and strengthened many cognitive skills that will also help you with your Finnish studies.
Furthermore, having a language learning success already under your belt, you'll feel more confident in your own abilities and will know which learning methods work best for you.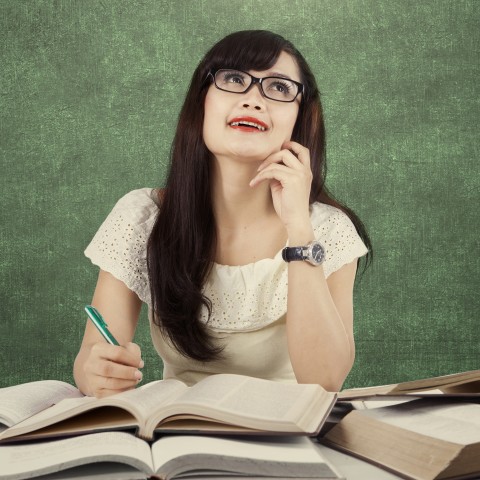 Your Motivation Levels
Why do you want to study Finnish?
The goal you have in mind matters and can make a real difference in how fast you'll progress. The more passionate you feel about learning Finnish, the easier it will be to motivate yourself to put in the necessary effort and carve out the time to keep at it even when life gets busy.
So what are your reasons? Do you want to travel or live in Finland? Have you fallen in love with the Finnish language—or a Finn? Are you simply looking for something fun and challenging to do, and learning Finnish seems to fit the bill? Whatever it is, be prepared to remind yourself why you've decided to do this on a regular basis, especially if you ever find yourself frustrated and unmotivated. Keeping that passion alive is important in learning Finnish faster!
Your Learning Environment
How, where, and with whom you're studying all play a role in how long it takes to learn Finnish.
There are many ways to learn a language, and your choices can influence how quickly and efficiently you'll develop your skills. You could learn in a formal setting under the guidance of a qualified teacher, enroll in an online course, or teach yourself using books or an app, for example.
The more independent your approach to learning Finnish, the more self-motivated you need to be to make steady progress. It's always a good idea to mix various learning tools, and to try connecting with other learners even if you're otherwise studying by yourself. And if it's an option, completely immersing yourself into the language by spending time in Finland is the best way to really speed up your Finnish learning. We'll talk more about that later!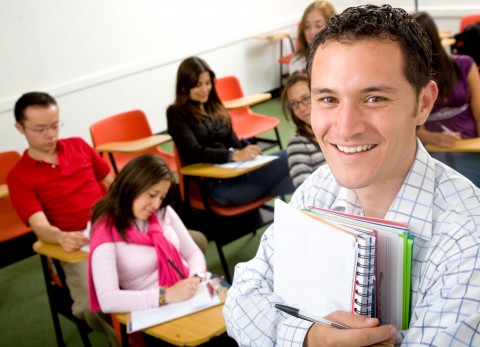 Connect with other language learners for mutual support.
2. How Long Does it Take to Achieve a Beginner Level?
So you'd like to reach a beginner level in Finnish? Let's see what that involves.
The beginner level A1 in CEFR corresponds to YKI 1.
At this level, you will have learned…
…basic vocabulary such as common nouns, colors, numbers, and days of the week.
…everyday expressions, such as hei ("hi"), kiitos ("thank you"), and näkemiin ("goodbye").
…how to ask and answer basic personal questions and how to form very simple sentences.
…how to conjugate common verb types in the present tense.
…how to form the t-plural.
…the basics of using the most common grammatical cases.
How quickly can you expect to reach level A1 in Finnish? It should take roughly 140 to 180 hours.
Tips for Reaching the A1 Level in Finnish Faster
Wondering how to learn basic Finnish easily? 
First piece of advice: Keep it fun! Now is not the time to get bogged down in complex grammar concepts. Focus on the basics—pronunciation, key vocabulary, and simple phrases—to build your confidence. Start talking as soon as you can, and don't be too afraid of making mistakes.
Frequent repetition is key when you're learning a completely new language, so rather than scheduling a marathon session once a week, try to incorporate Finnish learning into your daily life as much as you can. Using a language learning app is a fun way to turn frequent downtime (like your morning commute or waiting for a friend) into an opportunity to pick up a couple of new words or to practice introducing yourself in Finnish. And using flashcards is always a neat way to memorize essential phrases and core vocabulary faster.
FinnishPod101 Beginner Lessons
Our curated pathway for Level 1 Finnish is a great place to start learning Finnish. The 32 lessons included in the pathway make up about 5 hours of audio, and you can test your skills along the way with 12 interactive assignments.
In the first lesson, Welcome to Finland, you'll learn simple dialogue, vocabulary, and grammar. You'll have access to audio recordings, comprehensive lesson notes, and a lesson transcript. You have the option of listening to the recordings at either normal or slow speed, and you can also record yourself to improve your pronunciation. The lesson notes introduce you to essential grammar points and the Finnish alphabet. Finally, the section on cultural insights helps you put your new skills into use in real life!
Take Finnish lessons with you anywhere with a mobile app.
3. How Long Does it Take to Achieve an Intermediate Level?
The intermediate level B1 in CEFR corresponds to YKI 3. This is the level that you would need to reach if you wanted to pass a Finnish language exam in order to apply for a Finnish citizenship.
At this level, you should be able to…
…pronounce Finnish clearly and understandably.
…write everyday vocabulary without mistakes.
…use adverbs, as well as comparative and superlative adjectives.
…read and understand simple news articles.
…express opinions and describe how you're feeling.
…ask for and give directions and advice.
…use common idioms.
…conjugate verbs in different tenses.
…use most grammatical cases.
How quickly can you expect to reach level B1 in Finnish? It should take roughly 630 to 730 hours.
Tips for Reaching the B1 Level in Finnish Faster
It's quite a jump from absolute beginner to intermediate! To reach this level quickly, you'll want to make sure that you're covering all the different language learning bases: grammar, vocabulary, reading and listening comprehension, and writing and speaking skills. If you can, take progress tests on a regular basis to identify which areas need more work.
At this point, you'll also want to immerse yourself in Finnish as much as you can. Listen to Finnish music, watch Finnish films and TV shows with subtitles, and find interesting things to read (anything from short news stories to web comics). To hone your writing skills, try keeping a simple journal in Finnish, or write to your language learning buddies or Finnish friends.
Check out our guide on must-watch Finnish TV shows to get started with your immersion!
FinnishPod101 Intermediate Lessons
Our curated pathway for Level 3 Finnish will build your confidence and help you express yourself in a range of situations, from ordering food to opening a bank account. It will also deepen your understanding of grammatical cases and different tenses.
The first lesson, A Finnish Job Interview, introduces work-related vocabulary, which you can add to a personalized flashcard deck or a word bank. The grammar notes walk you through how to use the present tense to discuss your qualities as a candidate and the past perfect tense to describe your work history. You can take a quiz after the lesson to see how well you can remember the new vocabulary!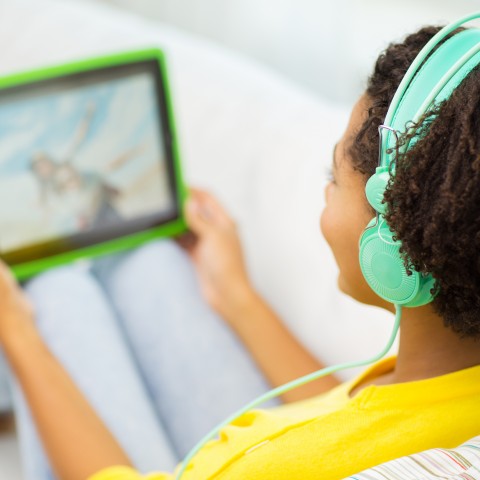 Find something enjoyable to watch in Finnish to accelerate your learning.
4. How Long Does it Take to Achieve an Advanced Level?
The advanced level C1 in CEFR corresponds to YKI 5.
At this level, you'll feel very comfortable communicating in Finnish and can…
…speak fluently and spontaneously about a large range of topics in both personal and professional contexts.
…follow discussions, TV shows, and films with ease.
…understand literary texts and specialized vocabulary.
…compose detailed and well-structured texts on a wide range of topics.
…use complex grammar correctly.
So how long does it take to learn Finnish fluently? You're probably looking at about 1550 to 1650 hours.
Tips for Reaching the C1 Level in Finnish Faster
It takes commitment to take your language skills to the advanced level. The best way to get there faster, of course, is to spend time in Finland. Your language skills will be reinforced constantly and you'll absorb new vocabulary quickly when you're hearing, seeing, and speaking Finnish on a daily basis.
What if spending time in Finland is not an option for you? In that case, find other ways to make Finnish an integral part of your daily life. If you don't know any native Finnish speakers, try an online conversation exchange to practice talking in Finnish. If you're on social media a lot, follow interesting Finnish people and organizations to see Finnish content on your timeline—make sure to leave some comments in Finnish, too! Combine your favorite hobbies with your language learning by listening to Finnish podcasts, playing games in Finnish, or cooking your next meal following a recipe in Finnish.
To make sure that your grammar and pronunciation are up to scratch, it's a good idea to seek detailed feedback from an experienced teacher.
FinnishPod101 Advanced Lessons
Our curated pathway for Level 5 Finnish focuses on growing your vocabulary, boosting your reading and listening skills, familiarizing you with complex grammar, and immersing you deeper in Finnish culture.
In the first lesson, Top 10 Finnish Tourist Destinations: Inari, you can hear or read about this northern destination in both Finnish and English to hone your comprehension skills.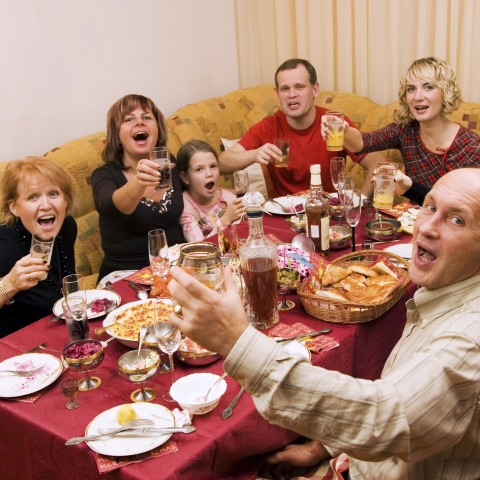 At an advanced level, you can easily participate in real-life conversations.
Lopuksi
In this article, we've considered the various factors that can make learning Finnish easier, discussed the different levels of Finnish proficiency, and shared various language learning tips to help you reach your learning goals faster. We hope that this information has been useful to you!
Or perhaps you already know Finnish? If so, share your experiences with the community in the comments below! How long did it take you to learn Finnish? What proficiency level have you reached? Which tools have you found especially useful?
Whether you're an absolute beginner or have already mastered an intermediate level of Finnish, we have lots of resources and tools for you at FinnishPod101. Get started with free resources, or learn new words and correct pronunciation with our vocabulary lists. For a personalized lesson plan and one-on-one tutoring with an experienced Finnish teacher to fast-track you to Finnish fluency, try our Premium PLUS account.
Happy learning, and good luck!