Finnish has a reputation of being a difficult language to learn. But is Finnish hard to learn, really? 
The Foreign Service Institute (FSI) has come up with a difficulty ranking for language-learning based on how different each language is from English. Using this system, FSI has placed Finnish in category IV. In other words, an English-speaker would need approximately forty-four weeks (or 1,100 hours) to reach general professional proficiency in Finnish (speaking and reading).
In general, it's the Finnish grammar that tends to put learners off. However, there are many aspects of the language that learners also find very straightforward and simple! So perhaps we should reframe the question: How easy is it to learn Finnish?
Let's take a closer look at each side of the coin so you can decide for yourself!
Table of Contents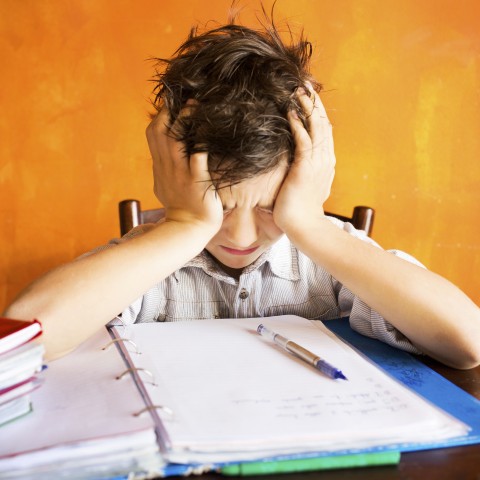 Does Finnish deserve its reputation as a difficult language?
1. Why Finnish is a Lot Easier to Learn Than You Think!
1 – The pronunciation is highly regular.
If you've ever struggled with unpredictable pronunciation and silent letters while learning a new language, you're going to love Finnish! In general, each sound in the Finnish language corresponds to a specific letter in the alphabet. Learn these sounds and you can simply "say what you see" (with very few exceptions).
The Finnish stress pattern is also a gift to language-learners: the primary stress always falls on the first syllable of a word. So forget about awkward accent marks—you'll find none in Finnish. 

Why not learn the Finnish alphabet from A to Z with our free eBook?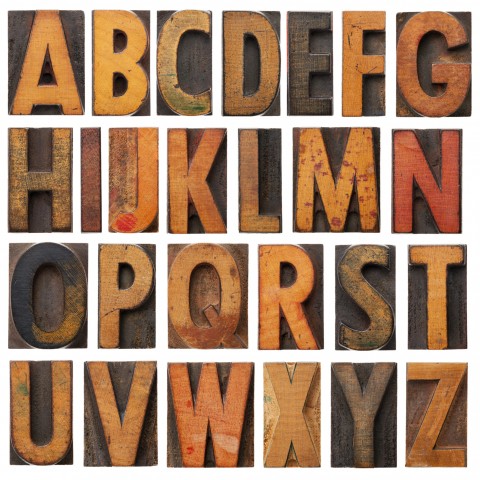 Most sounds used in Finnish correspond to a specific letter.
2 – There's no grammatical gender or articles.
If you were learning a language like French or Spanish, having to memorize the gender of each noun would certainly slow you down. Finnish-learners rejoice: You can forget all about that nonsense! There are no gendered nouns in Finnish. Even the third person singular pronoun hän ("he" / "she") is gender-neutral, so there's no risk of offending anyone by accidentally using the wrong pronoun.

There are no articles either. Whether you're talking about "a dog" or "the dog," in Finnish, it's the same: koira.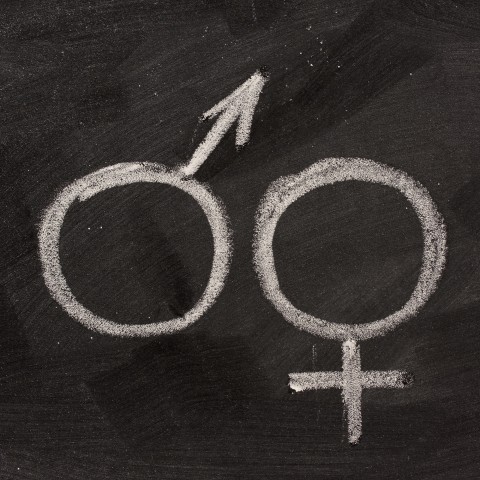 You'll find no gendered nouns in Finnish!
3 – It's easy to expand your vocabulary fast.
At first glance, Finnish can look completely alien to an English-speaker. However, learning new words can be surprisingly easy.
Loanwords
It won't take long until you start spotting familiar words. Finnish has borrowed many words from other languages, and according to lexicographers, the number of English loanwords entering Finnish is growing every year. A relatively recent addition is internetti ("internet"), or netti for short. 
Compound words
Another reason you'll be able to expand your Finnish vocabulary faster than you thought is the large number of compound words in the language. It'll often be a breeze to work out the meaning of a compound word if you're already familiar with the component words. 
jääkaappi ("fridge" – "ice + cupboard")
tietokone ("computer" – "knowledge + machine")
Derivative suffixes
Another thing that can help you pick up Finnish words quickly is to learn related words in groups. All the words in the list below are derived from the same word stem:
kirja ("book")
kirjain ("letter" / "character")
kirjasto ("library")
kirjanen ("pamphlet")
kirjoitus ("text" / "writing" – noun)
kirjailija ("writer")
kirjaimellinen ("literal")
kirjallisuus ("literature")
kirjoittaa ("to write")
Many of these words have been created by attaching a suffix to the word stem. For example, the word for "library" is created by applying the suffix -sto, which signifies a collection of things (books, in this case). Familiarizing yourself with some of the more common suffixes can really speed up your vocabulary learning!

Learn more about Finnish noun-forming suffixes here and find more derivational suffixes here.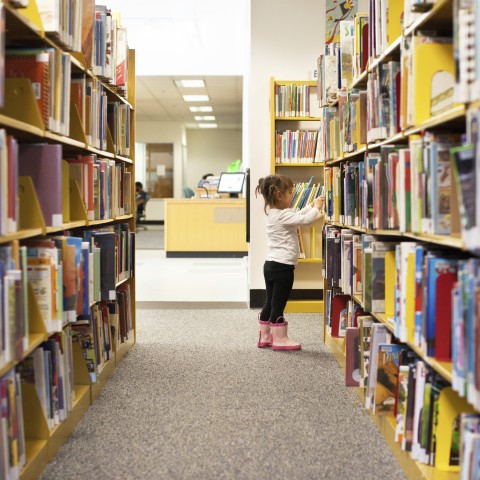 Kirjasto ("library") literally means 'a collection of books.'
 4 – There's no future tense.
Could Finnish be any more streamlined? Yes! Because there's no future tense. Why overcomplicate things? 

Future actions in Finnish are usually expressed using the present tense. You can work out the difference from the context or from the use of adverbs like huomenna ("tomorrow") or ensi vuonna ("next year").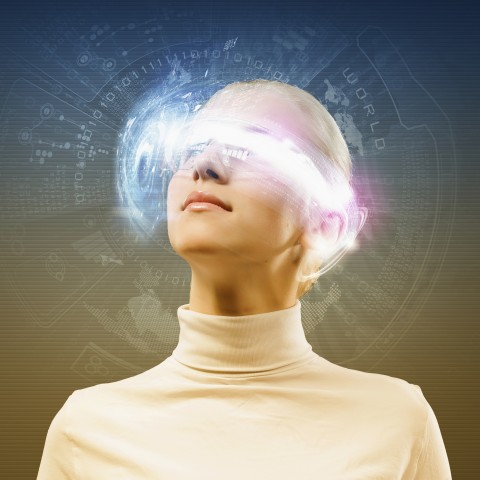 Talking about the future? Just use the present tense!
 5 – The grammar is consistent.
Few things about language-learning are as frustrating as learning a rule by heart only to trip over one exception after another. We'll get to the challenging aspects of Finnish grammar in due course, but for now, let us just say this: Finnish grammar is typically very consistent and regular. Yes, it may take you a while to become 'besties' with Finnish grammar, but once you do, you've found yourself a very good friend that you can rely on!
 2. What are the Challenging Parts of Learning Finnish?
We're never going to lie and say that learning Finnish is all easy. There are aspects of the language that can feel very frustrating at first—but the same is true about any language, right? The trick is to know what you're in for, take it step-by-step, and keep the faith!
Here are a few things that make Finnish hard to learn…
1 – The notorious noun cases
English-speakers are used to relying on lots of little words, like prepositions, to convey information. In Finnish, the same is usually achieved by inflecting words. While only three noun cases are used in modern English (the subjective, the objective, and the possessive), there's a grand total of fifteen noun cases in Finnish.
Understandably, this can make prospective Finnish-learners nervous. To illustrate the difficulties, let's talk about cake.
Minä pidän kakusta. ("I like cake.")
Minä haluan kakkua. ("I want cake.")
Minulla on kakku. ("I have a cake.")
Minä söin kakun. ("I ate a cake.")
Minä olen kyllästynyt kakkuun. ("I'm sick of cake.")
You've just seen five different cases (elative, partitive, nominative, genitive, and illative) in action! Wherever you turn, you're bound to run into noun cases. But while it may take you a while to learn the rules, remember that Finnish grammar is consistent and logical. You've got this!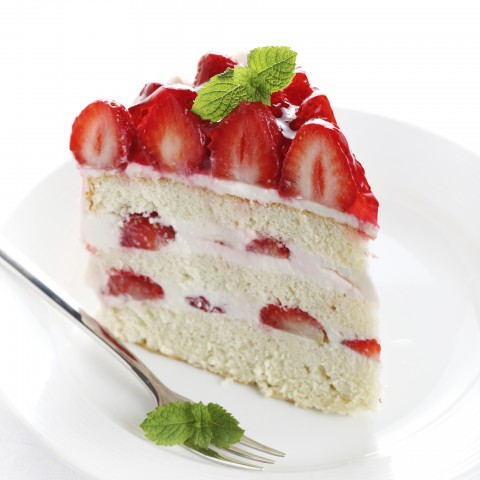 Sick of cake—or noun cases?
2 – Say hello to even more word endings
As if noun cases weren't enough, there are even more endings for you to learn. You have a choice of seven different clitics. They can often be combined, like this:
 Onkohan se totta? ("I wonder if it's true?")
In the example above, the ending -ko turns the verb on ("is") into a question, while the ending -han changes the tone, making the question less pressing and direct ("I wonder if"). If using more than one clitic, you need to get the order right!
Learn more about Finnish clitics and their uses here.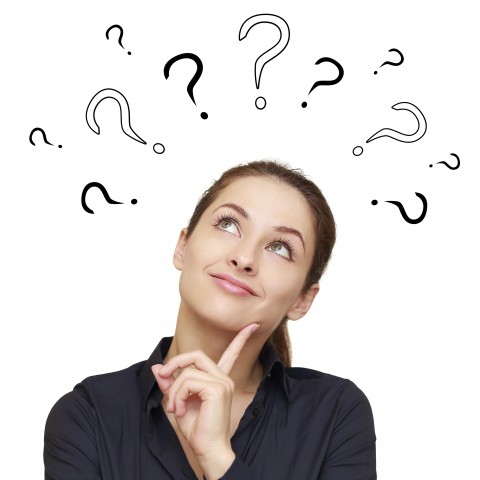 Onkohan se totta? ("I wonder if it's true?")
3 – Verb conjugation
Verb conjugation is another thing that can make the Finnish language hard to learn and induce feelings of dread in new learners! In Finnish, there are six main types of verbs that all behave somewhat differently. In order to inflect verbs correctly, you'll need to be able to recognize the different verb types and remember what changes take place when the verb is inflected.
However, we've got some good news, too. You'll be glad to know that irregular verbs are very rare in Finnish! The main offenders are the verb olla ("to be"), juosta ("to run"), tehdä ("to do"), and nähdä ("to see"). Once you've dealt with those, you're unlikely to come across another irregular verb.

Find a concise introduction to Finnish verbs on our website, learn more about the six different Finnish verb types in this lesson, and dive deeper into Finnish verb conjugation on Wikipedia.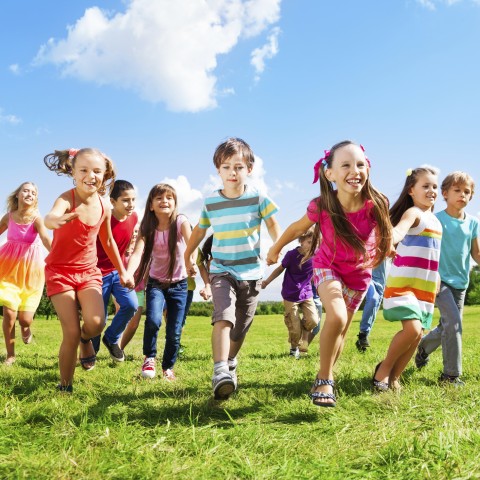 Juosta ("to run"): a rare example of an irregular verb in Finnish.
4 – Consonant gradation
Consonant gradation has to do with spelling changes that affect the stem of a noun when an ending is added. It's also considered one of the most tedious aspects of learning Finnish! However, the rules of consonant gradation are logical, so there's no doubt that you'll master this skill—as long as you're willing to put in the effort.
Learn about consonant gradation here, and see more examples in this lesson.
5 – Finnish is full of long words
The Finns' love for compound words can get out of hand sometimes. In theory, it's possible to coin massive word monsters by combining any number of words (though four words is typically the maximum you'll see). From a learner's point of view, this can make some Finnish words a nightmare to make sense of.
Here are some long Finnish compound words that you might come across: 
käsipyyherullajärjestelmä ("hand towel roll system")
pyyhkäisyelektronimikroskooppi ("scanning electron microscope")
elintarviketurvallisuusvirasto ("food safety authority")
kolmivaihekilowattituntimittari ("three phase kilowatt hour meter")
As you can imagine, these are not only hard to spell, but they're also some pretty hard Finnish words to pronounce! 
Thankfully, most compound words consist of only two words! And once you're more comfortable with compound words, you can even start having fun with them. That is, you can create your very own compound words in Finnish, and no one will bat an eyelid as long as they make sense!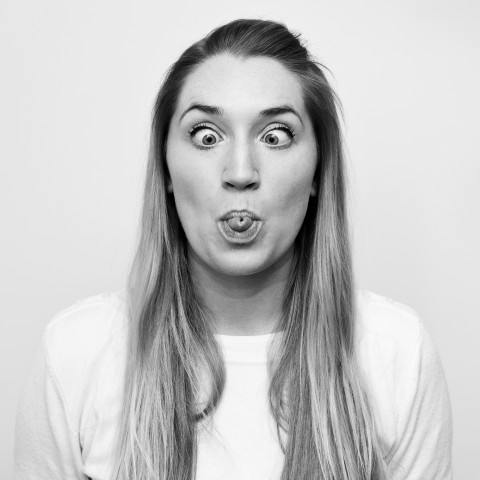 Is that a word or a tongue-twister?!
3. I Want to Learn Finnish. Where Should I Start?
1 – Define your goal.
First of all, be clear about why you want to learn Finnish! Do you want to learn a little conversational Finnish in preparation for a trip to Finland? Are you dreaming of living in Finland one day and want to pass the YKI exam? Or are you addicted to Nordic Noir and desperate to read Finnish crime novels that haven't been translated yet?
Your learning strategy will depend on what you want to achieve, so define your goal and keep it in mind to stay motivated!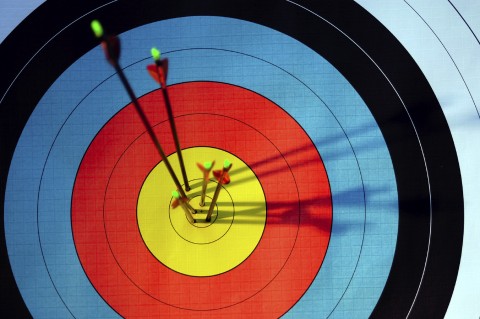 Stay focused on your learning target.
2 – Start with the vocabulary that you need the most.
If you're planning to learn Finnish, you'll want to start using the language as quickly as possible. To do just that, make sure you prioritize learning the most relevant vocabulary and expressions. Of course, what's most relevant depends on you! Are you planning to travel around Finland? Get started with some essential travel vocabulary. Or perhaps you're dating a Finn? Learn how to compliment him or her.

You can create personalized flashcards to help you learn your chosen words. Alternatively, get started with the 100 most common Finnish words.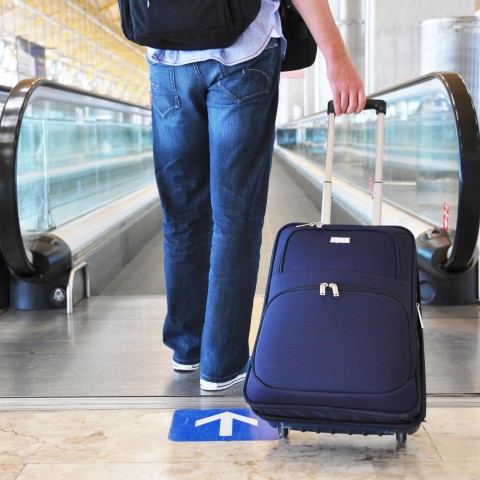 Plan to travel in Finland? Start learning travel vocabulary, like matkalaukku ("suitcase").
 3 – Break grammar into manageable chunks.
Finnish grammar can feel overwhelming at times, but you don't need to take it all in right away! Focus on practicing just a few noun cases at first, and tackle the conjugation of one verb type at a time. And if you do get frustrated, remember that Finnish is a very logical and methodical language. Remain patient, and you'll get there!
4 – Speak from day one.
You may think of speaking as one of the last steps you take in the process of learning a new language. You wouldn't want to embarrass yourself by mispronouncing words or making grammar mistakes, right? No—we passionately advocate the exact opposite! Start speaking Finnish as soon as possible, and use every opportunity to use the words and phrases that you're learning. This will boost your confidence and also help you learn by trial and error. Don't ever let the fear of making mistakes hold you back.

Get started right away with these Finnish key phrases.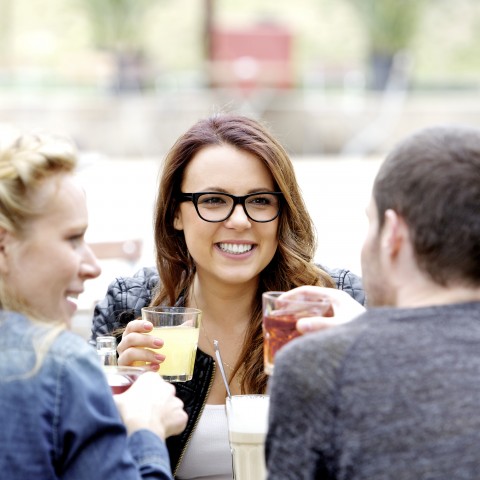 Don't be shy! Speak Finnish from day one.
4. A Few More Quick Tips for New Finnish-Learners 
1 – Don't give up!
Learning a language takes time and effort. If it didn't, we'd all be polyglots! Therefore, you're likely to get frustrated at times. If this happens to you, take a break from whatever you're struggling with and focus on something easier (like learning new vocabulary) for a bit. And if you ever get really stuck, you can always reach out to an experienced Finnish tutor for extra help and guidance.
2 – Immerse yourself.
Boost your learning by taking every opportunity to expose yourself to Finnish. Find Finnish music and podcasts to listen to (you're getting used to the sounds and the rhythm of the language, even if you understand very little to start with!). You should also watch YouTube videos and films in Finnish, and start reading articles and books as soon as possible. Seeing and hearing Finnish used in real life helps solidify the lessons you've learned in a fun and exciting way.
3 – Team up with other learners.
Sharing your triumphs and struggles, and exchanging language-learning tips with other people, can be really motivating! Why not chat with other Finnish learners on social media? Check out our Instagram and Facebook pages to engage with other learners.
4 – Make language-learning a part of your routine.
If you can make time for language-learning on a regular basis, you'll make progress a lot faster. The best way is to schedule time to study Finnish each day. Could you fit in a lesson or two during your morning commute or your lunch break? Our language apps allow you to access Finnish lessons anywhere, and are the perfect way to incorporate Finnish-learning effortlessly into your life, no matter how busy you are!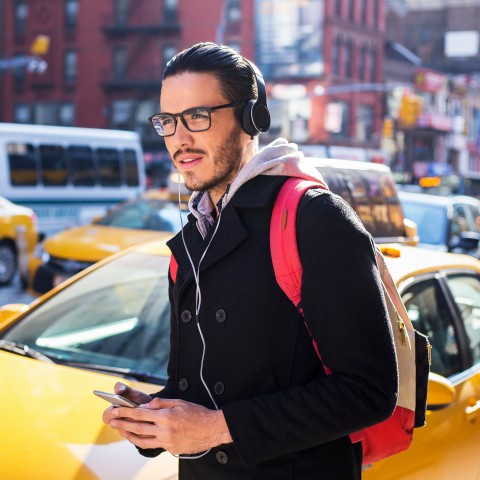 Use our app to access Finnish lessons on-the-go.
5. Why is FinnishPod101 Great for Learning Finnish?
If you're keen to learn Finnish, FinnishPod101 has an effective learning system for learners at every level.  
1 – An integrated approach
One of the strengths of our method is combining multiple skills into a single lesson. Combining grammar notes with a listening exercise, for example, makes our lessons more organic and powerful, helping you progress faster.
2 – Plenty of free resources
Whether you're just dipping your toes into Finnish-learning to see if it's really for you, or are already fully committed to becoming fluent, we have a huge collection of suitable learning materials for you. Even better, a lot of our content is completely free to use.
3 – Customizable content
From customized vocabulary flashcards to lesson pathways tailored to your specific needs, our system is designed to support you and help you reach your personal learning goals, whatever they are.
4 – Extra help from a Finnish tutor
If you ever need extra support or want to take your language learning to the next level, our Premium PLUS program gives you access to a private Finnish tutor. Your tutor can help you with all aspects of language-learning, such as giving you feedback on your pronunciation and providing personalized assignments to help you test your knowledge.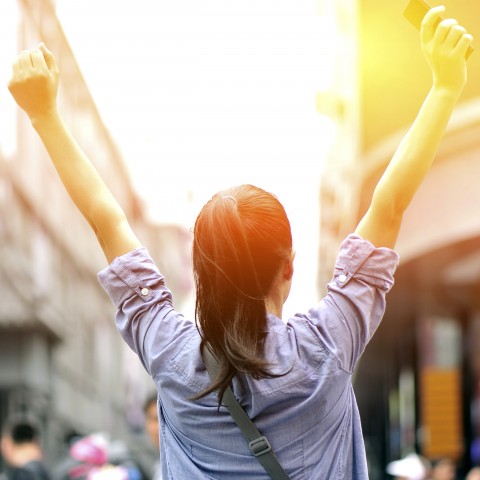 We'll help you succeed!
So how hard is it to learn Finnish? In this guide, we've discussed the notorious noun cases (among other stumbling blocks that Finnish-learners face), as well as the many ways in which Finnish can be surprisingly straightforward. Our final verdict is this: The language has its challenges, but learning Finnish is definitely doable—and also very rewarding!
What are your thoughts? Are you feeling more hesitant or reassured? Feel free to reach out to us if you want to know more about how we can help you learn Finnish!