So, you've reached the advanced level in your Finnish learning adventure? Congratulations! But even if you've made it this far, you're probably not looking to rest on your laurels; while you may have mastered the essentials, there's always more to learn. One of the most obvious next steps is to keep expanding your vocabulary by learning more advanced Finnish words.
Why should building your vocabulary be a top priority once you hit an advanced level? It's simple: a wide vocabulary boosts your efforts in all other areas of language learning. Whether you want to hone your reading, writing, listening, or speaking skills in Finnish, knowing a larger range of words really helps! It makes it easier to read for pleasure and absorb information from factual texts, helps you communicate your thoughts and ideas with greater accuracy and depth, allows you to discuss more complex and specialized topics, and lets you pick up on subtle differences in meaning when you listen to others.
Learning new words can also be a fun and confidence-boosting process that helps keep boredom at bay when you hit that plateau in language learning and aren't progressing in leaps and bounds anymore!
In this article, we'll give you an advanced Finnish word list divided into academic, business, medical, and legal vocabularies. Finally, we will also provide some fancier alternatives to common Finnish words to help you add more variety to the way you express yourself.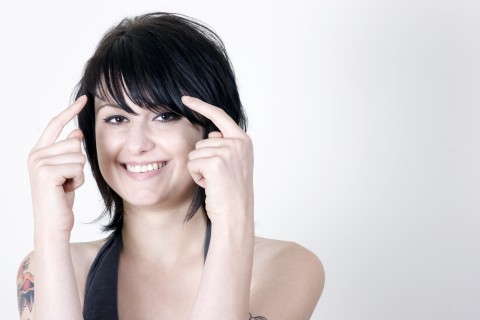 Take your Finnish skills to the next level by learning advanced vocabulary.
Table of Contents
1. Advanced Academic Words
The exact definition of "academic vocabulary" depends on the context. However, the list we've put together here consists of advanced Finnish words that you could expect to appear in academic texts and dialogue but which wouldn't turn up very frequently in normal day-to-day conversations. 
1 – Academic Verbs
analysoida ("to analyze")
ylläpitää ("to sustain" / "to maintain")

On tärkeää pysyä aktiivisena ja ylläpitää lihaskuntoa. ("It's important to stay active and maintain muscle tone.")

mahdollistaa ("to enable")
altistaa ("to expose")

Nanomateriaalit saattavat altistaa ympäristön uusille riskeille. ("Nanomaterials may expose the environment to new risks.")

säädellä ("to regulate")
arvioida ("to approximate" / "to estimate")
täsmentää ("to clarify")
havainnollistaa ("to demonstrate")
tarkkailla ("to monitor")
luokitella ("to classify" / "to categorize" / "to group")

Eläimet voidaan luokitella selkärankaisiin ja selkärangattomiin. ("Animals can be grouped into vertebrates and invertebrates.")

automatisoida ("to automate")
2 – Academic Nouns
asiantuntija ("authority" / "expert" / "specialist")
tiivistelmä ("abstract" / "summary")
näkökulma ("perspective" / "point of view")

Aihetta voi lähestyä monesta eri näkökulmasta. ("The subject can be approached from many different points of view.")

ennakkoasenne ("bias" / "prejudice")
käsite ("concept")
asiayhteys ("context")

Kirjallisuutta tulkittaessa on tärkeää ottaa huomioon asiayhteys. ("When interpreting literature, it's important to take the context into account.")

kriteeri ("criterion")
olettamus ("hypothesis" / "presumption")
maailmankatsomus ("worldview" / "ideology")
teoria ("theory")
hierarkia ("hierarchy")
3 – Academic Adjectives
yksiselitteinen ("unequivocal")

Vältä väärinymmärryksiä valitsemalla yksiselitteisiä termejä. ("Avoid misunderstandings by choosing unequivocal terms.")

tulkinnanvarainen ("ambiguous" / "subject to interpretation")
eettinen ("ethical")
johdonmukainen ("logical" / "consistent" / "coherent")

Pulmaan täytyy olla olemassa johdonmukainen ratkaisu. ("There must be a logical solution to the problem.")

neutraali ("neutral")
You can find more advanced Finnish words and phrases related to academia in our relevant Finnish vocabulary builder.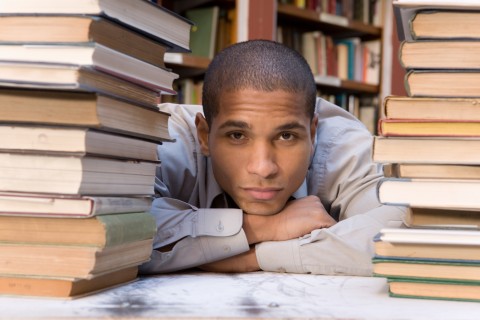 Tekstikirjoissa käytetään akateemista sanastoa. ("Academic vocabulary is used in textbooks.")
2. Advanced Business Vocabulary
Learning advanced Finnish vocabulary related to business is highly recommended for anyone who wants to do business or work with Finns.
1 – Business Verbs
laskuttaa ("to invoice")
hinnoitella ("to price")
valtuuttaa ("to authorize")

Sakari valtuutti Irmelin tekemään sopimuksen puolestaan. ("Sakari authorized Irmeli to make a contract on his behalf.")

rahoittaa ("to finance")
markkinoida ("to market")

Tupakkateollisuus ei saa markkinoida nuuskaa terveellisenä vaihtoehtona savukkeille. ("The tobacco industry isn't allowed to market snuff as a healthy alternative to cigarettes.")

sijoittaa ("to invest")
2 – Business Nouns
kilpailija ("competitor")
kilpailuetu ("competitive advantage")
yhtiökumppani ("partner" / "associate")
markkinaosuus ("market share")
tavaramerkki ("trademark")

Tavaramerkki takaa tuotteen aitouden. ("A trademark guarantees a product's authenticity.")

kauppakirja ("contract of sale")
alihankkija ("subcontractor")
vastatarjous ("counter offer")
suhdetoiminta ("public relations")
asiakaspalvelu ("customer service" / "after-sales service")
pääkonttori ("headquarters")
sivukonttori or haarakonttori ("branch")
kirjanpitäjä ("accountant")
kirjanpito ("accounting")
kuluttaja ("consumer")
pääoma ("capital")
osinko ("dividend")

Osinko on voitto-osuus, jonka yritys jakaa omistajilleen. ("A dividend is a profit share that a company distributes to its shareholders.")

yrittäjä ("entrepreneur")
toimitusjohtaja ("executive")
talouskasvu ("economic growth")
konkurssi ("bankruptcy")
Have you checked out our blog post on the top Finnish business phrases and vocabulary yet?
Tehdään sopimus. ("Let's make a deal.")
3. Advanced Medical Vocabulary
You no doubt already know the words lääkäri ("doctor") and sairaala ("hospital"), but what about terms like "diagnosis" and "blood donation"?
1 – Medical Verbs
rokottaa ("to vaccinate")
amputoida ("to amputate")
desinfioida ("to disinfect")

Muista desinfioida kätesi lähtiessäsi sairaalasta. ("Remember to disinfect your hands when leaving the hospital.")

puuduttaa ("to anesthetize" / "to numb")
nukuttaa ("to anesthetize" / "to put to sleep")
luovuttaa verta ("to donate blood")

Terve ihminen voi luovuttaa verta useamman kerran vuodessa. ("A healthy person can donate blood several times a year.")

tutkia ("to examine")
leikata ("to cut" / "to operate")
pyörtyä ("to faint")
kaatua ("to fall")
2 – Medical Nouns 
veriryhmä ("blood type")
allergia ("allergy")
muistinmenetys ("amnesia")
verenluovutus ("blood donation")
luunmurtuma ("bone fracture")
venähdys ("strain")
aivotärähdys ("concussion")

Aivotärähdys voi aiheuttaa päänsärkyä ja pahoinvointia. ("A concussion can cause headaches and nausea.")

turvotus ("swelling")
mustelma ("bruise")
ruhje ("contusion")
leikkaus ("surgery" / "operation")
keisarinleikkaus ("Cesarean section")
elvytys ("resuscitation")
vastustuskyky ("immunity")
nestehukka ("dehydration")
diagnoosi ("diagnosis")
päivystyspoliklinikka ("emergency room" / "ER")

Päivystyspoliklinikat ovat auki ympäri vuorokauden. ("Emergency rooms are open round the clock.")

teho-osasto ("intensive care unit" / "ICU")
sydänkohtaus ("heart attack")
halvaus ("stroke") 
tartuntatauti ("contagious disease")
resepti ("prescription")
lääke ("medicine")
rokote ("vaccine")
lääkitys ("medication")
sivuvaikutus ("side effect")
parannuskeino ("cure")
hoito ("treatment")
näyte ("sample")
3 – Medical Adjectives
hyvänlaatuinen ("benign")
pahanlaatuinen ("malignant")
akuutti ("acute")
krooninen ("chronic")
nyrjähtänyt ("sprained")

Nyrjähtänyt nilkka on yleinen vamma. ("A sprained ankle is a common injury.")

murtunut ("fractured")
pitkälle edennyt ("advanced")

Pitkälle edennyt syöpä aiheuttaa monenlaisia oireita. ("Advanced cancer causes many kinds of symptoms.")

laajalle levinnyt ("widespread")
turvonnut ("swollen")
This is, of course, a very small sample of the medical words out there! If you're ready to dive in deeper, be sure to check out the relevant Finnish word and phrase lists on FinnishPod101.com. We recommend these lists: Hospital Care, Medicine and Medical Treatments, and How to Describe Common Health Problems.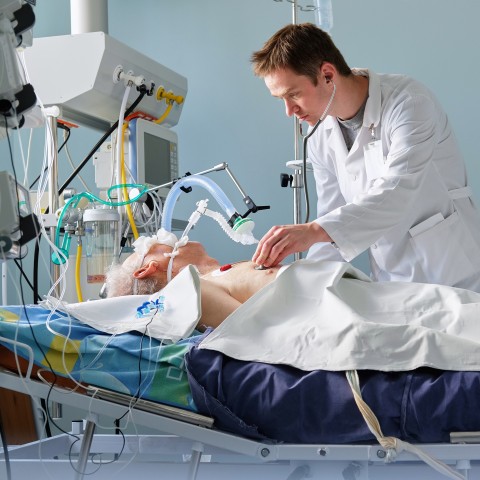 Teho-osastolla ("In the ICU")
4. Advanced Legal Vocabulary
Legalese (lakikieli) has a reputation for being difficult to understand by anyone outside the legal sphere. Our list of Finnish legal terms won't make you an expert at interpreting legal texts, but it will help you understand topics related to law when you come across them in newspapers, for example.
1 – Legal Verbs
haastaa oikeuteen ("to sue")

Kunnianloukkauksesta voi haastaa oikeuteen. ("One can sue for defamation.")

kuulustella ("to interrogate")
todeta syylliseksi ("to convict")
vapauttaa syytteestä ("to acquit")

Valamiehistö vapautti hänet syytteestä. ("The jury acquitted him/her.")

kavaltaa ("to embezzle")
valittaa ("to appeal")
todistaa ("to testify")
2 – Legal Nouns
asianajaja ("lawyer")
syyttäjä ("prosecutor")
rike ("misdemeanor" / "minor offense")
henkirikos ("capital crime")
rikosrekisteri ("criminal record")

Rikosrekisteri voi estää tietyillä aloilla työskentelyn. ("A criminal record can prevent one from working in certain fields.")

ennakkotapaus ("precedent")
kanne ("lawsuit")
lahjonta ("bribery")
korruptio ("corruption")
ehdonalainen ("parole" / "probation")
virkasyyte ("impeachment")
lainsäädäntö ("legislation")
perustuslaki ("constitution" / "constitutional law")

Eduskunta voi tehdä muutoksia perustuslakiin. ("The Parliament can make changes to the constitution.")

petos ("fraud")
valamiehistö ("jury")
sovittelu ("mediation")
testamentti ("will" / "testament")
vastuu ("liability")
käräjäoikeus ("district court")
You can learn more legal terminology by listening to our lesson The Legal System: Common Terminology. And if you happen to be really into courtroom drama and wonder what the judicial system of Finland is like, you can learn the basics on Wikipedia.
tuomarin nuija ("judge's gavel")
5. Alternative Words
In this section, we'll give you a list of words that you can try using instead of their more commonplace counterparts. If you're studying for the Finnish language proficiency test, demonstrating that you have a varied vocabulary and can correctly use rarer words is a great way to get a higher score!
Note that while some of the words here are interchangeable, we've also included words that have a subtly different meaning. In the following lists, the suggested alternative term is listed first, followed by the basic word. 
1 – Alternative Verbs
todeta ("to state") instead of sanoa ("to say")
lahjoittaa ("to gift" / "to donate") instead of antaa ("to give")
omistaa ("to own" / "to possess") instead of olla ("to have")
menehtyä ("to perish") instead of kuolla ("to die")
ohjeistaa ("to instruct") instead of neuvoa ("to advise" / "to direct")
rohjeta ("to dare") instead of uskaltaa ("to dare")
vierailla ("to visit") instead of käydä ("to visit")

Vierailin eilen Marjukan luona. ("I visited Marjukka yesterday.")

kohdata ("to meet" / "to encounter") instead of tavata ("to meet" / "to encounter")
aterioida ("to have a meal") instead of syödä ("to eat")

Sirpalla on tapana katsoa televisiota aterioidessaan. ("Sirpa is in the habit of watching television while having a meal.")

uupua ("to tire") instead of väsyä ("to tire")
menetellä ("to act" in a certain way) instead of toimia ("to act")
poistua ("to leave" / "to depart") instead of lähteä ("to go" / "to leave")
ennättää ("to make it" / "to have time") instead of ehtiä ("to make it" / "to have time")
kyynelehtiä ("to shed tears") instead of itkeä ("to cry")
kynäillä ("to pen") instead of kirjoittaa ("to write")
2 – Alternative Adjectives 
varakas ("wealthy") instead of rikas ("rich")
ylipainoinen ("overweight") instead of lihava ("fat")
iäkäs ("elderly") instead of vanha ("old")

Iäkkäillä ihmisillä on paljon elämänkokemusta. ("Elderly people have a lot of life experience.")

erinomainen ("excellent") instead of hyvä ("good")
voimakas ("strong" / "powerful") instead of vahva ("strong")
merkillinen ("peculiar") instead of outo ("odd")
urhoollinen ("valiant") instead of rohkea ("brave")
viehättävä ("attractive") instead of kaunis ("beautiful")
huomaavainen ("considerate" / "thoughtful") instead of kohtelias ("polite" / "courteous")
tähdellinen ("significant" / "meaningful") instead of tärkeä ("important")
haastava ("challenging") instead of vaikea ("hard" / "difficult")
arkipäiväinen ("mundane" / "commonplace") instead of tavallinen ("common" / "ordinary")

Työuupumus on nykyään arkipäiväinen ilmiö. ("Burnout is a commonplace phenomenon these days.")

hintava ("pricy") instead of kallis ("expensive")
edullinen ("inexpensive") instead of halpa ("cheap")
miellyttävä ("pleasing") instead of mukava ("nice" / "comfortable")
väärentämätön ("authentic" / "genuine") instead of aito ("real")
paikkansapitävä ("accurate" / "correct") instead of tosi ("true")
kauhistuttava ("frightening") instead of pelottava ("scary")
3 – Alternative Adverbs
vastaisuudessa ("in the future") instead of tulevaisuudessa ("in the future")
kaiketi ("probably") instead of varmaan ("probably")
kenties ("perhaps") instead of ehkä ("maybe")
uskomattoman ("unbelievably") instead of todella ("really")

Matias on ollut uskomattoman hyvällä tuulella viime aikoina. ("Matias has been in an unbelievably good mood lately.")

kohtalaisen ("moderately") instead of melko ("quite")

Säätiedotus lupaa kohtalaisen lämmintä keliä pääsiäiseksi. ("The weather forecast predicts moderately warm weather for Easter.")

etäällä ("far away") instead of kaukana ("far away")
oitis ("right away") instead of heti ("right away")
vaivihkaa ("surreptitiously") instead of salaa ("secretly")
vaivattomasti ("effortlessly") instead of helposti ("easily")
parhaillaan ("currently") instead of nyt ("now")
aiemmin ("earlier" / "previously") instead of ennen ("before")
4 – Alternative Prepositions and Postpositions  
rinnalla ("beside") instead of vieressä ("by" / "next to")

Kasper seisoo valokuvassa isänsä rinnalla. ("Kasper stands beside his father in the photograph.")

tähden ("for the sake of") instead of vuoksi ("because of")
eduksi ("for the benefit of") instead of hyväksi ("for the good of")

Tämä tilanne ei ole kenellekään eduksi. ("This situation isn't for the benefit of anyone.")

vailla ("without") instead of ilman ("without")
mielestä ("in the opinion of") instead of mukaan ("according to")
ohella ("in addition to") instead of lisäksi ("besides")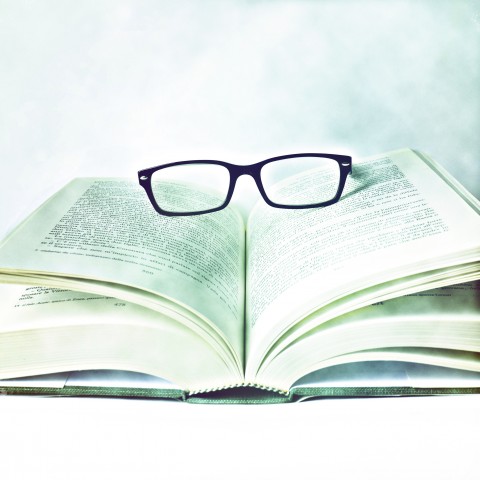 Do you look up words in a dictionary when reading a book?
6. Lopuksi
In this guide, we have listed over 150 advanced Finnish words, including both specialized and general terms. Of course, seeing a new word once doesn't mean that you will remember it tomorrow! To help you commit this new vocabulary to long-term memory, we recommend that you add the words in this article to your own personalized spaced repetition flashcard deck. It's also a good idea to put any new vocabulary into context; for example, write a sentence or two using the words you want to learn to speed up the learning process. 
Do you have any other tips for learning and memorizing new vocabulary? Help your fellow learners by sharing your thoughts in the comments section below!
Be sure to explore our extensive library of free vocabulary lists on FinnishPod101.com too, or hop over to our free Finnish Dictionary whenever you come across new words. Finally, if you are determined to move from an advanced level to fluency in Finnish, MyTeacher provides you with efficient tools to meet your most ambitious language learning goals.